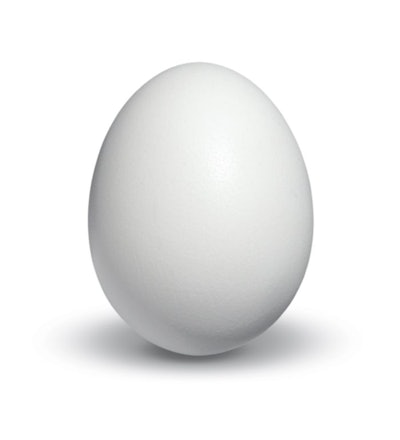 Salmonella control programs on layer farms have helped to make table egg consumption for consumers safer than ever in many countries, but continuous improvement is still expected by regulators and consumers. Heating table eggs in water baths coupled with a hot-air heating system is now the primary method available for pasteurizing table eggs. Microsystems First Inc. has developed technology for using microwaves to pasteurize table eggs.
Microwave pasteurization
Microsystems First's apparatus directs microwaves at the egg with a slotted waveguide applicator. The company reports that the issue of non-uniformity in microwave heating was overcome by optimizing the power density used for the process and by rotating the egg during the heating process. The challenge in any egg pasteurization system is to kill the microbes without denaturing egg proteins and negatively impacting the quality attributes of the raw egg. The company claims that its system has accomplished this feat.
Satyanarayan Dev, vice president for research, Microsystems First Inc., will discuss how the system works and share results of trials at the 2019 Poultry Tech Summit. Dev, who is also on the faculty of the Engineering and the Chemical and Biomedical Engineering programs at Florida A&M University, says the system could be installed inline in egg grading and packing facilities.
The market for pasteurized shell eggs is relatively small today, but with increased societal focus on food safety and the increased size of the elderly population in countries with advanced economies, the demand for efficiently produced pasteurized shell eggs could grow significantly.
The Poultry Tech Summit is presented by WATT Global Media in collaboration with the Georgia Tech Research Institute, USPOULTRY, and the University of Georgia with support from the World's Poultry Science Association.