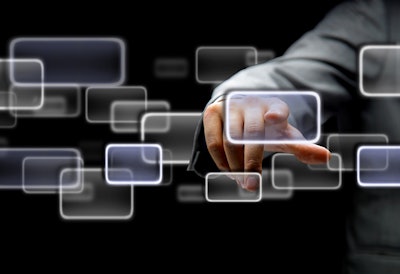 The poultry industry has had to adapt, react and optimize in reaction to several recent market shifts recently, including COVID-19. Digital technologies could help the poultry supply chain plan for the future.
"COVID's been tough for the global industry in the last 12 months," Jim Johnston, Sales Director, M-Tech Systems USA, LLC, explained, noting how quickly the pandemic changed market dynamics, especially with the dramatic shift in consumer demand from foodservice to retail.
"One of the positives about the industry is that we adapt. We continually adapt and use technologies and different strategies in order to become more competitive, but also to adapt to the changing requirements and demands of the consumer."
COVID-19 hasn't been the only factor causing disruptions in the poultry supply chain. Europe and Asia are currently dealing with outbreaks of highly pathogenic avian influenza (HPAI). In addition, the costs of raw materials is skyrocketing.
Efficient management of the supply chain can help poultry operators and farmers thrive through turbulence in the marketplace.
The importance of a plan
A turbulent supply chain puts pressure on those in charge of poultry supply chain planning and management. Digital management tools can give them a crystal ball that uses data to try to predict likely outcomes.
"Digital platforms allow them to run different scenarios for the actuality, so instead of playing with spreadsheets and all the laborious tasks, they can be dealing with a planning solution that does all the engine room stuff and allows them to spend their time trying to optimize," he said.
These tools use artificial intelligence to forecast production outputs, from hatchability to predicted growth rates, and determine the best feed costs for a poultry operation. It can also be used to optimize the output and profitability of poultry processing plants.
Buy-in is key
It's crucial to get buy-in from the person who will actually be using the digital technology before implementation.
"They probably built the spreadsheet that they use to do planning and they've been running it quite happily for five years. The key thing about it is to convince them of the merits of moving into a new platform," said Johnston.
"There's a major challenge in getting people on board and, again, it's about making sure you proactively sell the benefits to them and to their job."
View our continuing coverage of the novel coronavirus (COVID-19) pandemic.
Like what you just read? Sign up now for free to receive the Poultry Future Newsletter.