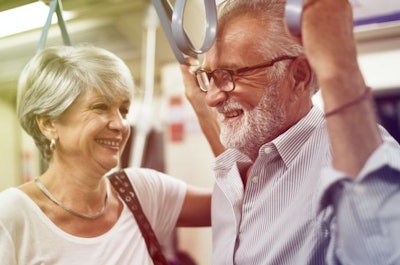 A few months ago, the National Federation of Poultry Producers of Colombia (Fenavi) launched an idea that seems to me to be excellent: The Golden Line of Nutrition Counseling for the Elderly. With the endorsement of the Colombian Association of Clinical Nutrition, they focus on providing free nutritional education about eggs and its products to this forgotten group of the population.
I would point out that it seems to me to be a perfect idea, for several reasons. One for focusing on eggs, of which, once again, I discuss in this blog, because it is the perfect protein and affordable, from the economic point of view.
The second is that it is a perfect idea, because Fenavi had the brilliant plan of focusing on a sector of the population, which although Colombia and other countries of the region do not represent the same proportion as in European countries, it is in fact growing in Latin America. Moreover, we rarely take care of them. It is a sector that is sometimes forgotten and much more vulnerable, especially in these times of pandemic.
To strengthen the well-being of our elderly is to strengthen our society and to be fair with whom has given everything for us. Using a product like eggs, which in a few grams has the protein that an elderly may need, is great and gives marketing of that product another twist.
In addition to the nutritional value aspects, eggs have advantages for those older adults who already eat little – a single egg can feed them well – or those who have problems with teeth or swallowing, as the cooked egg has a soft bite. In addition, it has a great versatility with all the other ingredients that can be added to it, providing a tremendous variety to the diet.
Only five years ago, in 2016, Colombia's per capita consumption was 252 eggs per person. This year, according to Fenavi, they will close by 325 eggs per person, or almost a 30% increase. As you can see, Colombia is committed to increasing its egg consumption.
So, congratulations to Colombia's Fenavi. May other countries imitate this initiative, worthy of replication for the sake of others. And of the industry.
What do you think?