View Webinar
The effects of phytase on energy and amino acid utilization in chickens and pigs are well documented. Integrators and animal feed manufacturers rightly ask the question; how much space is there for non-phytase enzymes because phytase is ubiquitously used by the industry? The feed enzyme industry has not provided a clear answer yet. This Webinar will review the evidence in the area and discuss practical implications of that knowledge for the commercial application of feed enzymes and other additives.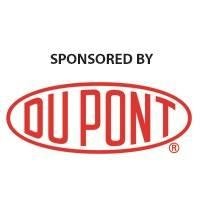 This webinar will broadcast at:
1 p.m. Central (Chicago)

7 p.m. BST (London)

8 p.m. CEST (Amsterdam)
WHAT YOU'LL LEARN:
The current thinking about the mechanisms of energy and amino acid contributions of phytase in mono-gastric animals.
Overlaps and additivity of phytase and other enzymes in terms of energy and amino acid utilization.
The evidence and indications from animal performance trials.
Practical implications for the use of phytase and other additives in commercial diets. 
This webinar is sponsored by DuPont and presented by WATT Global Media. 
---
Speaker Info:
Dr. Luis Romero - Global Innovation Lead, Danisco Animal Nutrition, DuPont Industrial Biosciences

Luis has worked in different fields of the animal production and nutrition industry since 2000, having studied Animal Sciences with a focus on cytogenetics and agricultural marketing at the National University of Colombia. After University, he worked for 5 years managing commercial broiler breeder and grandparent operations. He completed my PhD in Animal Science at the University of Alberta in Canada, where he studied the bio-economic linkages between efficient meat production in broilers and reproduction in broiler breeders. He joined Danisco Animal Nutrition in 2008, where he started as an R&D scientist. His research has focused on the utilization of dietary energy and protein, as well as the factors affecting the efficacy of exogenous enzymes in poultry and swine feeds. He has published 16 papers, 45 abstracts and 10 patents, and actively collaborated with a broad array of research institutions and industry partners worldwide. Since 2011, he is Global Innovation Lead, where he manages a team who connects the DuPont R&D capabilities, external collaborators, and the animal nutrition applications to deliver innovative solutions to customers. 
Professor V. Ravindran - Monogastric Research Centre, Institute of Veterinary, Animal and Biomedical Sciences, Massey University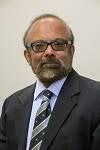 Ravi Ravindran graduated with a honours degree in Agricultural Science from University of Sri Lanka and subsequently Master of Science and PhD degrees in Animal Nutrition from Virginia Tech University, USA. He has held academic and research positions in Sri Lanka, Canada, USA and Australia, prior to moving to New Zealand in 1998. He has had a distinguished international career in nutritional science, having published in excess of 400 scientific works, including three books and over 30 book chapters. Dr. Ravindran has been awarded numerous research grants from national and international sources for his research and has received a number of awards. His scientific expertise has been recognized by over 1000 citations of his publications and, by invitations to consult by industry, government and international agencies and to serve in the Editorial Boards of a number of international journals, including British Journal of Nutrition, Animal, Animal Production Science, Poultry Science, Animal Feed Science and Technology and Journal of Animal Science. He is a member of the UN/FAO Expert Committee on new feed resources in animal nutrition. Professor Ravindran is an acknowledged world leader in the areas of measurement of amino acid availability in poultry and feed enzymes, particularly microbial phytases. His work has addressed various aspects of feed evaluation, gut flora management, early nutrition and, digestion and metabolism of amino acids and minerals in poultry. In 2011, Professor Ravindran was awarded the 'American Feed Industry Association Poultry Nutrition Research Award' for his distinctive work demonstrating sound research in poultry nutrition in the last 10 years. According to the 2011 analysis by the Council of Canadian Academies, Ravindran is acknowledged as being an author of one of the top 1% most highly cited papers in Poultry Science. In 2012, he was awarded the prestigious JM Bell Lecturership, which acknowledges his international prominence in poultry nutrition, at the Canadian Western Nutrition Conference.
Dr. Guillermo Zavala is the founder of Avian Health International
Dr. Guillermo Zavala is the founder of Avian Health International.  Dr Zavala holds a DVM and a specialty in poultry production from the University of Mexico; a Master of Science, a Master of Avian Medicine, and a PhD in medical microbiology from the University of Georgia. He has worked in broiler and breeding companies, vaccine companies, one diagnostic laboratory, two academic institutions and as Adjunct Professor at the Department of Population Health, University of Georgia. His field of research is in applied virology (CIAV, IBDV, tumor viruses, ILT, enteric viruses and fowl adenovirus). He has 32 publications in peer-reviewed journals.
View Webinar