View Webinar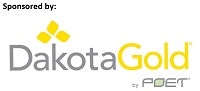 Watch on-demand now to learn how DDGS benefits formulation strategies, click here. 
Nutritionists and producers already recognize DDGS as an abundant and nutritious ingredient that can be fed to all species of livestock. Furthermore, ethanol producers continue to improve practices, which result in positive changes in nutritional characteristics of DDGS. Accurately characterizing and identifying unique DDGS features from different sources will help nutritionists successfully incorporate it in diet formulations and capture additional economic value.
This webinar will provide updates on DDGS research related to dairy production as well as an industry perspective on how better DDGS nutrient characterization benefits formulation strategies for all species.
WHAT YOU'LL LEARN:
Latest research on DDGS as well as differences in nutritional profile among different sources

Insights into new measurements of DDGS quality including fiber, fat and amino acid digestibility

How we can apply current research to capitalize on economic advantages of feeding DDGS
This webinar is sponsored by POET Nutrition, and is presented by WATT Global Media. 
---
Speaker Info:

Dr. Paul Kononoff, Associate Professor Dairy Nutrition / Dairy Nutrition Specialist, University of Nebraska
Paul Kononoff is a native of Saskatoon, Saskatchewan, Canada. Paul holds BSA and MS degrees in animal science from the University of Saskatchewan and a PhD in dairy nutrition from The Pennsylvania State University. A dairy nutritionist, he has industry experience as a technical support specialist for Renaissance Nutrition (Roaring Spring, PA) and as a project director of the Ruminant Feed Analysis Consortium, formally located at the University of New Hampshire. Paul is currently an associate professor of dairy nutrition and dairy nutrition extension specialist at the University of Nebraska-Lincoln. Paul's research to date has focused on feed characterization and understanding the relationships between fiber quality and ruminal fermentation in lactating dairy cattle. Over the past several years, he has studied manipulations of forage quality and the effects on feed efficiency, milk production, and composition. More recently and often using indirect calorimetry, Paul has investigated ration formulation methods that seek to maximize the inclusion of corn milling co-products while sustaining normal milk production. He is also a co-inventor of the Penn State Forage and TMR Particle Size Separator. Paul currently serves as section editor for the Journal of Dairy Science and serves on the committee to update Nutrient Requirements of Dairy Cattle, 8th edition.

Dr. Kevin Herrick, PAS, Technical Services Director, POET Nutrition
Kevin Herrick (Ph.D. and PAS) currently works as Director of Technical Services for POET Nutrition in Sioux Falls, South Dakota. In this role, Kevin coordinates distillers grains and corn oil research for all species as well as provides technical nutritional assistance for POET Nutrition sales team members. Kevin came to POET Nutrition with a strong background in nutrition and livestock management. He received his B.S. (1994), M.S. (1997), and Ph.D. (2012) degrees from South Dakota State University in Brookings, South Dakota. His Ph.D. focus was under the advisement of Drs. Arnold Hippen and Kenneth Kalscheur and evaluated the metabolism of sugars and butyrate in the lactating dairy cows. Kevin has held several sales and technical positions with Land O' Lakes Animal Nutrition, MoorMan's Feeds, and Kemin, Inc. as well as time spent as Assistant Manager at a commercial dairy located near Brookings, SD. Kevin's accomplishments include winning the ASAS/ADSA Joint Annual Meeting Ph.D. poster presentation in 2012, the John Brandt Scholarship in 2011, and The Alltech Outstanding Publication award in 2013. In addition, Kevin has authored several peer-reviewed journal articles, industry magazines, and given presentations to groups in several different countries.
Dr. Guillermo Zavala is the founder of Avian Health International
Dr. Guillermo Zavala is the founder of Avian Health International.  Dr Zavala holds a DVM and a specialty in poultry production from the University of Mexico; a Master of Science, a Master of Avian Medicine, and a PhD in medical microbiology from the University of Georgia. He has worked in broiler and breeding companies, vaccine companies, one diagnostic laboratory, two academic institutions and as Adjunct Professor at the Department of Population Health, University of Georgia. His field of research is in applied virology (CIAV, IBDV, tumor viruses, ILT, enteric viruses and fowl adenovirus). He has 32 publications in peer-reviewed journals.
This is the third webinar in the 2016 Poultry Grower Webinar Series. 
This is the third webinar in the 2016 Poultry Grower Webinar Series. 
This is the third webinar in the 2016 Poultry Grower Webinar Series. 
View Webinar