View Webinar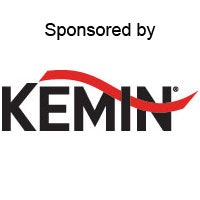 Watch on-demand now to get the latest updates on the African swine fever.
Over the last year, African swine fever (ASF) has devastated swine herds across China, southeast Asia and parts of Europe. Forecasts suggest the losses attributed to ASF will reshape global protein markets for years to come. With no cure or vaccine available, the world's swine industry is looking to new research and biosecurity best practices to control and prevent the spread of the disease. This webinar will examine ASF's economic impact on global protein and grain production as well as highlight the latest in ASF research.  
WHAT YOU'LL LEARN:
Explore the macro-economic impact of ASF and the opportunities it presents for other proteins. 
Learn about the latest developments in ASF research.
Examine the role of feed and feed ingredients in risk mitigation.
Discuss how biosecurity and feed additives contribute to ASF control and prevention.
This webinar is sponsored by Kemin and is presented by WATT Global Media.
---
Speaker Info:
 

Dr. Scott Dee, director of research, Pipestone Veterinary Services
Dr. Scott Dee is a board-certified veterinary microbiologist and Pipestone Veterinary Services' director of research. He is the director of Pipestone Applied Research (PAR), a business unit which conducts collaborative research with North America swine producers, comprising of approximately 2.0 million sows. Currently, he is focused on the transboundary risk of pathogen spread through feed ingredients with emphasis on African swine fever virus (ASFV). Dee has published 148 papers in peer-reviewed journals — including the initial publication providing proof of concept of porcine epidemic diarrhea virus (PEDV) transmission in feed, has been awarded more than $9.8 million in research funds and has received several prestigious industry awards. He is a past President of the American Association of Swine Veterinarians (AASV) and a former University of Minnesota College of Veterinary Medicine professor, where he focused his research on the transmission and biosecurity of porcine reproductive and respiratory syndrome (PRRS) for a 12-year period. Dee earned his DVM, MS and PhD from the University of Minnesota. 

Will Sawyer, lead economist – protein, CoBank's Knowledge Exchange Division 
Will Sawyer is lead animal protein economist in CoBank's Knowledge Exchange research division, where his focus is on providing market and industry research for the pork, poultry and beef sectors. He has researched the food and ag industry for more than a decade and before joining CoBank in 2018, was executive director of animal protein research at Rabobank, analyzing the pork and poultry sectors across North America. There he authored works on several issues facing the U.S. and global animal protein industry including disease, trade, profitability and changing consumer trends. Prior to Rabobank, Sawyer was an associate analyst at Credit Suisse where he covered publicly traded U.S. consumer food, animal protein and agribusiness companies. He holds a bachelor's degree in finance and a master's in accountancy from Wake Forest University.
View Webinar