View Webinar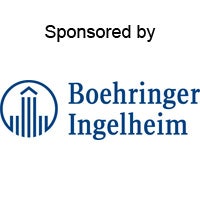 Watch on-demand now to learn modern day broiler brooding management techniques.
With today's improved genetic capabilities and the fast growth of birds, more time is being spent during the critical brooding phase. As a result, ensuring a good start in poultry production can have a significant impact on the future health and performance of the birds. Environmental management of the chicken house includes many components, such as temperature, relative humidity, ventilation lighting, feed and water. A better understanding of these components work both individually and together as a guide to reach to best management practices.
WHAT YOU'LL LEARN:
Simple efforts such as paying attention to what happens in a chicken house and taking care of the management needs of broilers can have a significant impact on performance.
Investing towards new technologies, is important and valuable but it is not the only way to reach performance potential in broilers.
Critical control points to keep in mind for a good brooding are, heaters, floor temperature, relative humidity and temperature probes, ventilation components, drinkers, feeders, etc.
To ensure a robust start for chicks, it is essential to have a systematic and efficient management program in place.
This webinar series is sponsored by Boehringer Ingelheim and is presented by WATT Global Media.
---
Speaker Info:
 

Michael Czarick, associate professor / extension engineer at the University of Georgia
Michael Czarick is an associate professor in the University of Georgia's department of Biological & Agricultural Engineering. He is an extension engineer with the University of Georgia. His areas of responsibility are: Poultry house environmental control and energy conservation, Poultry house emissions, Poultry house construction, Poultry house data collection systems and Poultry processing plant holding sheds. Czarick is considered by the academic community as the principal authority in the design and operation of environmental control systems for poultry houses, and as the father of tunnel ventilation to keep the birds cool during periods of heat. He has become a world leader in the industry movement to modernize the control of environmental housing.

Dr. Qazi Muhammad Kashif, veterinary strategic services at Boehringer Ingelheim
Dr. Qazi Muhammad Kashif Doctor in veterinary medicine (DVM) has worked in poultry operations for over 25 years. Having wide experience in Poultry Production, Health Management and Food Safety Quality Assurance, with successful experience in establishing biosecurity and antimicrobial reduction programs in poultry production in Tyson Foods Inc.; China as Director FSQA Live Operations and supply Chain. Member of WVPA and American Association of Avian Pathologists. Joined Boehringer Ingelheim AH in 2016. Current responsibilities in BI include Veterinary Strategic Services and BI Poultry Academy. 
View Webinar