View Webinar
Watch on-demand now to learn how the latest technology in vaccine application can improve flock health and productivity.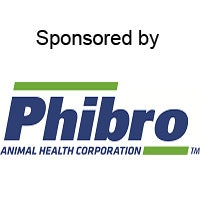 Vaccination against major poultry diseases is a key component health programs in every poultry operation. Every year billions of doses of inactivated vaccines are administered to broiler breeders and commercial layers. One of the critical success factors and unmet need for an effective vaccination process is to improve vaccine application, until now, field vaccination requires an operator to handle every bird, which is a time consuming and stressful process to the birds and to the operator.  This vaccination process represents a big challenge due to human error which can negatively impact productivity and flock health.  During this presentation we will take the audience through the main challenges related to mass poultry vaccination methods, both from a practical and scientific perspective. We will illustrate and emphasize the importance of having full control of the whole vaccination process and how innovative technology can help to optimize it and significantly minimize the risk of disease outbreaks while protecting bird's health and operators' safety.
WHAT YOU'LL LEARN:
Identify and address issues in poultry vaccination environment and process.
Understand how to optimize data analysis and real-time reporting.
How can the latest technology in vaccine application can improve flock health and productivity.
This webinar series is sponsored by Phibro and is presented by WATT Global Media. Phibro cordially invites you to learn more by visiting their team at stand C11060 during IPPE 2020 in Atlanta, GA. January 28-30, 2020.
---
Speaker Info:
 

Assaf Shafran, Vice President & General Manager, pHi-Tech at Phibro Animal Health
Assaf Shafran is Vice President & General Manager - pHi-Tech. In this role, Assaf oversees all aspects of the pHi-Tech business globally, including new product development, production, logistics and support of the regional and local sales teams. Prior to joining Phibro, Assaf served as VP of Business Development for Verint Cyber Intelligence Solutions (a division of Verint Systems). Assaf joined Verint after they acquired NowForce, a company of which he was co-founder and CEO. Earlier in his career, Assaf held a variety of sales, product management and business development roles in companies such as QualiSystems (test automation), MDG-Medical (Medical devices and software), and Dover-Medical (Imaging & Diagnostics). Assaf began his career at InQSOFT, a venture capital firm focused on investing in companies in the field of medical devices and digital medicine. Assaf holds an MBA from Israel's Bar-Ilan University. 
View Webinar