View Webinar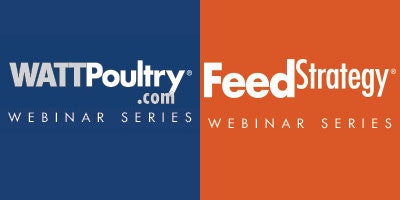 Watch on demand now to learn how to choose the right plant protein for young animal feed.
Flexibility in raw material sourcing can generate opportunities for cost-savings in feed formulations, but this requires an understanding of both the value and constraints of each potential alternative ingredient. Often, additional technology and formulation approaches may be needed to offset these constraints and ensure consistent animal performance. Expand your knowledge on animal production and sustainability for monogastric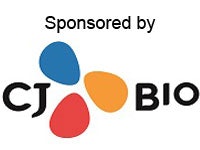 animals in this upcoming webinar. Focusing primarily on the problematic nutrient flows and the importance of improving the efficiency of nutrients in both pigs and poultry. This webinar will address the nutritional considerations for existing and emerging alternative ingredients and ways to optimize their use in diet. The featured speaker includes David Torrallardona, Ph.D. Research Director in Monogastric Nutrition at IRTA, Spain, and Samuel J. Rochell, Ph.D., Assistant Professor of Poultry Nutrition Center of Excellence for Poultry Science at the University of Arkansas.
WHAT YOU'LL LEARN:
Learn how free amino acids can contribute to more sustainable animal production.
Gain knowledge on technical solutions that can be used to improve the efficiency of nitrogen utilization in pigs and poultry.
Emerging raw materials and their properties.
Methods by which nutrient and energy utilization of alternative ingredients are determined or predicted.
Formulation strategies and technologies to minimize nutritional constraints on raw materials.
This is the first of a three-series webinar under the theme of "Technical solution for sustainable livestock." This webinar series focus will be placed on the importance of improving the efficiency of nutrient utilization in swine and poultry.
This webinar is sponsored by CJ Bio and is presented by WATTPoultry, FeedStrategy and WATT Global Media.
---
Speaker Info:

David Torrallardona, Ph.D. Research Director in Monogastric Nutrition at IRTA, Spain
David Torrallardona, Research Director in Animal Nutrition, Graduated in Veterinary Medicine (Autonomous University of Barcelona) in 1988. Obtained his PhD in Animal Nutrition (University of Aberdeen, UK) in 1994 for his work on the contribution of the gastrointestinal microflora to amino acid requirements in non-ruminants, at the Rowett Research Institute under the supervision of Malcolm F. Fuller. After a post-doctoral stay at the Rowett he joined IRTA (Institute of Agrifood Research and Technology) in 1995. He has been involved in several national and European funded projects studying topics such as the use of nutritional strategies to reduce the environmental impact of swine production, the improvement of feed efficiency in monogastrics, or the effects of feed ingredients and alternative products to antimicrobial growth promoters on the gut health of piglets at weaning. He has also been very active in contractual research work in collaboration with many Spanish and international companies from the pig feed sector. He has many years of experience in the study of the use of exogenous enzymes to improve nutrient digestibility in pigs, nutritional strategies to reduce nitrogen excretion, and the efficacy of different additives in the feeding of swine. He has served as secretary (2001-2006) and vice-president (2007-2011) of the Pig Production Commission of the European Association for Animal Science (EAAP). Currently he is a member of the Spanish Scientific Committee of EAAP and of the International Steering Committee for the Digestive Physiology of Pigs Symposium (DPP). He has authored numerous scientific publications and contributions to scientific meetings. 

Samuel J. Rochell, Ph.D., Assistant Professor of Poultry Nutrition Center of Excellence for Poultry Science, University of Arkansas
Sam Rochell is an assistant professor of poultry nutrition at the University of Arkansas.  He earned bachelor's and master's degrees in poultry science from Auburn University and a PhD in animal science from the University of Illinois. He began his current appointment in 2016.  Rochell has an active laboratory primarily working in the areas of amino acid nutrition, feed ingredient and additive evaluation, and nutritional interactions with coccidiosis. He currently directs or co-directs 5 graduate students. He has authored or co-authored over 30 peer-reviewed journal publications and has delivered approximately 40 invited presentations in the US and internationally.
View Webinar