View Webinar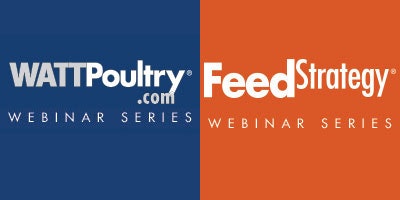 Watch on demand now to learn how to release cage effects, handle viscosity issues when pelleting and optimize nutrient utilization of feed enzymes. 
In this educational webinar, Professor Georg Dusel from the University of Applied Sciences in Bingen, Germany will discuss metabolic experiments. Dr. Dusel will elaborate on the observed enzyme effects on performance and how it could be attributed to better digestibility of nutrients, increased energy availability, and a reduction in intestinal viscosity.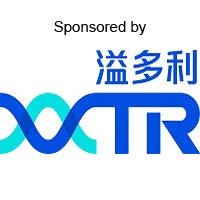 WHAT YOU'LL LEARN:
Learn more about arabinoxylans and how they are used in poultry feed.
Gain knowledge on how arabinoxylans can increase the viscosity of digesta, slow down digesta passage rate and change microbial ecosystem of the gut which can lead to sticky droppings, and wet litter especially in young birds.
Discover how suitable xylanases which are added to the poultry feed can increase nutrient digestibility by both breaking the 'cage effect' and reducing intestinal viscosity which leads to improved performance in poultry production.
Observe several scientifically controlled experiments demonstrating VTR xylanase and the positive effect on performance parameters in broilers and layers.
This webinar is sponsored by VTR Bio-Tech and presented by WATTPoultry, Feed Strategy, and WATT Global Media.
---
Speaker Info:
Professor Dr. Georg Dusel from the University of Applied Sciences in Bingen

Dr. Georg Dusel is professor of Animal Nutrition and Health at the University of Applied Sciences Bingen, Germany, where he is teaching and conducting research programs in the area of Animal nutrition and physiology as well as feed science and feeding management systems. Previous occupations include positions as visiting professor at the University of Alberta/Canada and assistant (post doc) at the University of Manitoba/Canada as well as jobs in the global feed industry and primary agricultural production (feed mill). He obtained a PhD degree in Agriculture (Animal Science) from the Martin-Luther-University of Halle/Wittenberg (Germany) and a Diploma from the University of Applied Science Weihenstephan-Triesdorf, Germany. He had authored or co-authored more than 64 peer reviewed publication on animal nutrition and animal physiology and has appeared at many international conferences to share his expertise and research in this field. Professor Dusel was awarded for the Young Scientist Award from the DLG (German Agricultural Society) in the year 1998. In 2019, he received the Academy Award of the State Rhineland-Palatinate / Germany for excellent achievements in research and teaching. Dr. Dusel growing up on his parents' farm in Bavaria/Germany and completing a farming apprenticeship in addition to practical traineeships, Prof. Dusel has a long history and a wide interest in pig production.
View Webinar