Drinker Corrosion: How to detect it and prevent it
SPONSORED CONTENT
If chemicals you are using to clean and sanitize your watering system also break down the outer chromium oxide layer of the stainless steel drinker parts, thereby exposing these parts to corrosion, how will you know? You can't see the parts inside. And how can you prevent it from ever happening in the first place?
Read More at ziggity.com
Turkey farms can't afford to ignore water purity issues
Turkeys weigh more than they ever have before, which means they are drinking more than they once did.
Biofilm: What not to do
SPONSORED CONTENT
It is important to know that some common practices being used to rid watering system of pathogens are only marginally effective in doing so (sometimes even counterproductive) and should be avoided. The biggest concern, however, is that the misuse of harsh disinfecting chemicals may actually be more effective in damaging a watering system than in stripping away biofilm that sustains the bacteria. Typically, a disinfecting agent such as chlorine kills suspended and surface pathogens but unfortunately not the ones embedded in the subsurface of  the biofilm. 
6 antibiotic-free supplements that can harm water lines
Products designed to feed and strengthen the birds can be nourishing and fortifying biofilm-forming bacteria.
For best bird performance, don't confuse water usage with water consumption
SPONSORED CONTENT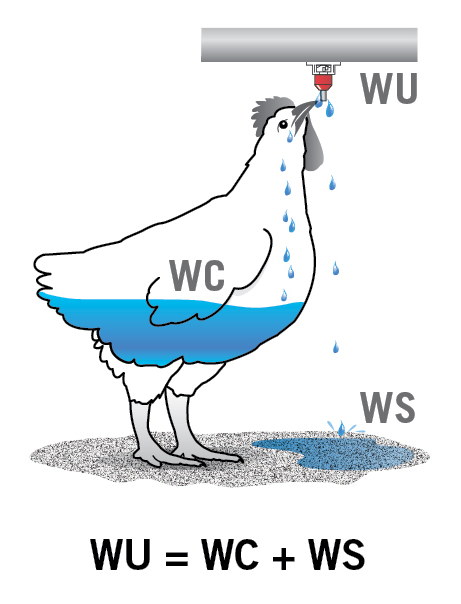 Water usage is not the same as water consumption. An appreciation and understanding of this important difference is central to effectively managing nipple-type poultry watering systems. Unfortunately, all too many in the poultry industry, including producers, field technical staff and industry suppliers, often fail to appreciate or recognize this distinction and, as a consequence, production results are compromised.