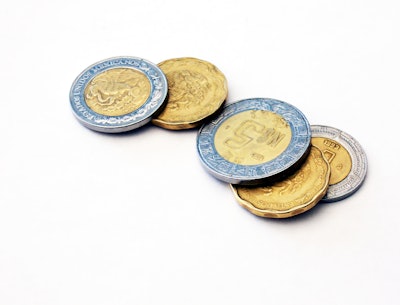 vektorum | FreeImages.com
It came to my attention a few weeks ago the fact that Pilgrim's Pride will expand operations in Mexico, particularly in the Yucatan.
To put this in context, Pilgrim's Pride is the second largest broiler producer in Mexico. According to our latest numbers from 2022, Pilgrim's produced 580 million birds in the country (other sources state that they produce 8.5 million chickens per week, which is 442 million per year). Pilgrim's, together with Seara in Brazil, are part of JBS, the largest chicken producer in the region. On the other hand, the state of Yucatan is the fifth largest broiler producer in Mexico, with 6.8% of domestic production.
The company announced investments to build 16 production complexes, one hatchery, one feed mill and one distribution center with the idea of decreasing operational costs by sourcing from locally produced birds. The government of the State of Yucatan was very pleased with the announced investment, as it will have a positive impact on the economy of the region.
The other good news is that the project is focused on sustainable poultry production, including poultry manure processing, the use of solar energy and wastewater processing. The latter is very important in the Yucatan peninsula, which has no rivers, and all the water comes from underground sources.
For me, the other encouraging aspect of Pilgrim's' investment is the fact that the company is going along with the positive economic situation in Mexico. It was just announced that the country's economy grew 3.7% so far this year, when it was initially thought that this year was not going to be so good. Inflation is decreasing, there is a strong peso (which can be a double-edged sword) and a better supply-demand balance. But not only that, remittances from the U.S. have also hit a record high in the last few months, and, as some analysts say, social programs and the minimum salary increase have boosted consumption, particularly in the medium-low-income segment of the population.
The other aspect I have heard is that, nonetheless, foreign investment has not been reluctant to land in Mexico, although maybe not at the expected rate.
So, in spite of the prospective problems with corn, and many others, life goes on. Kudos to Pilgrim's Pride and the Mexican poultry industry that is moving along this positive path.
What do you think?