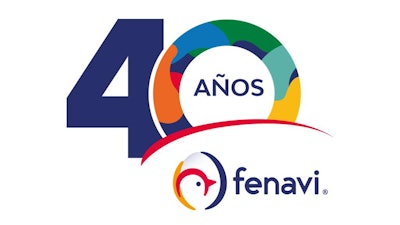 (Fenavi)
Colombia is the third largest poultry producer in Latin America. Last year, Colombia produced 909 million broilers and had 49.7 million hens in production. It is estimated that this year per capita consumption of chicken will reach 37.2 kg and 323 eggs.
I had a conversation with Leonardo Moreno, head of communications for the National Poultry Producers Federation of Colombia (Fenavi). He gave me insights into the achievements the federation has accumulated, as a result of the hard work carried out by Colombian poultry producers in collaboration with Fenavi. I would like to highlight five of these important milestones:
1. Fenavi was at the forefront of the negotiations with the U.S. for the free-trade agreement signed in 2006. Poultry producers were particularly interested in corn imports (Colombia is one of the largest U.S. corn importers) and the risk represented by leg quarter imports from the U.S. In the end, this risk turned into an opportunity for improving production.
2. Biosecurity has been at the forefront of their daily routine. So far, avian flu has been detected only in wild birds and backyard flocks. Colombian poultry producers have been relentless with this issue.
3. For more than ten years, chicken and egg consumption promotion has given good results. Consumer research has pushed producers to be very creative in marketing campaigns and increase consumption.
4. The environmental agenda started 25 years ago. With concerns about management of residues, land and water use, plus regulations, producers now have sustainability in their genes. They can now show improvements with figures. Also, Fenavi now holds the world's only poultry sustainability seal to demonstrate that producers that use it, are sustainable. Poultry producers are also involved in corporate governance, human rights, gender equality and territorial planning.
5. Colombia is an atypical country because it has the National Poultry Fund (Fondo Nacional Avícola). With almost 30 years of existence, the fund is well regarded and is used for animal health and other technical poultry issues.
There are more achievements, but these five bring the Colombian poultry industry to the forefront as a world player.
What do you think?