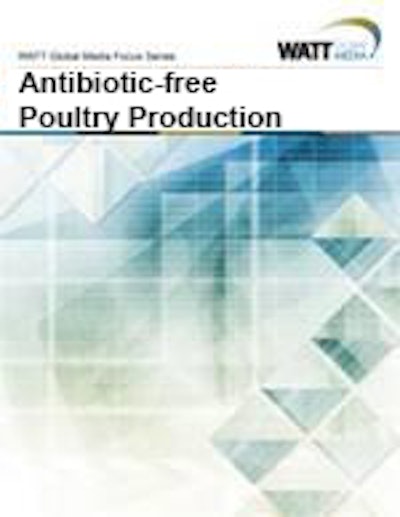 PDF resource serves as valuable reference on ABF poultry production
Editorial experts offer exclusive insights on Antibiotic-free poultry in downloadable PDF articles
How prepared are you to meet demand?
Successful antibiotic-free poultry production requires understanding producer and consumer perspectives including marketing, regulations and science. This collection of exclusive and in-depth articles from the acclaimed editors of WATT Poultry USA, Poultry International and Egg Industry magazines will provide you with highly valuable insights that intend to help you strengthen and grow your poultry business.
Articles cover topics including:
Science of producing ABF poultry
Challenges of raising ABF poultry
Supply Chain and ABF requirements
The consumer and the marketing of ABF chicken
Regulations influencing ABF livestock
Videos and more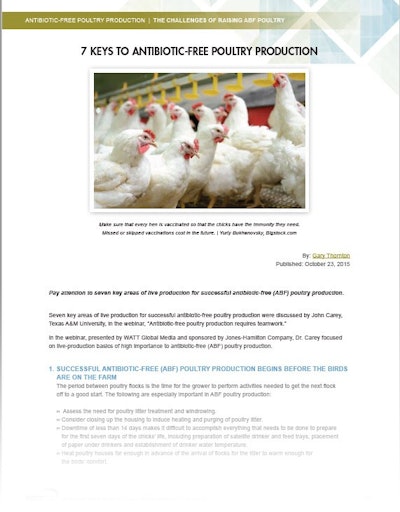 PDF articles help you stay on top of the demands of a changing poultry market
The business of raising poultry and livestock without antibiotics has gone from a niche market to the mainstream in a matter of years. Increased awareness about the dangers of antimicrobial resistance has increased consumer and government pressure for a prudent use of antibiotics, extending beyond human health care to focus on antibiotic administration in animal agriculture.
Click here to preview articles
File Sharing Policy
Once purchased, Focus Series PDF files are for use by the purchaser only and sharing is strictly prohibited without the prior written consent of WATT Global Media.