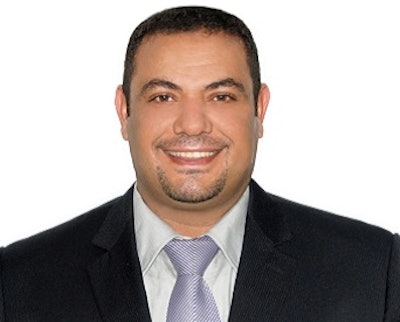 In line with continuing international expansion and growing demand for its hatchery technologies, Pas Reform has appointed Asad Yaseen to the new role of regional sales director, based in Riyadh, Saudi Arabia. Yaseen will be responsible for client relations, account management and the ongoing development of Pas Reform's growing profile as a premier supplier of hatchery technologies and automated hatchery solutions.
Yaseen's previous experience includes six years with Agricultural Development Company in Saudi Arabia, as a poultry equipment sales executive and four years' in a sales management role for Al Wadi Poultry in Saudi Arabia, also on the equipment side.
No stranger to sales and marketing in the poultry equipment sector, Asad's academic background has also centered on poultry, with an M.Sc. in poultry production from Jordan University of Science and Technology - and he is currently undertaking a Ph.D in poultry production at the King Saud University in Saudi Arabia.
This strong combination of industry and marketing experience, a scientific background and his familiarity with the Middle East have been compelling in appointing Asad to this pivotal new role, said Michael Kampschöer, the company's sales director.
"We are delighted to welcome Asad to our team," said Kampschöer. "We wish him great success in developing relationships and retention with existing customers - and further growth for Pas Reform, particularly in the area of hatchery automation where demand is growing rapidly in the region."