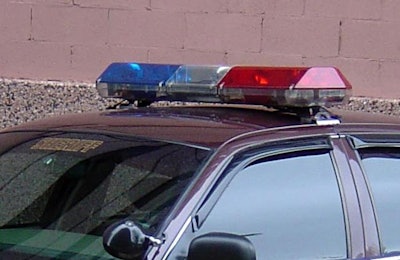 A man who was suspected of being armed at a Sanderson Farms poultry processing plant in Kinston, North Carolina, was taken into custody on July 23.
Around 5 p.m., officers with the Kinston Police Department responded to a report of the possible presence of an armed employee at the facility, according to a report from Kinston.com.
Upon the arrival of officers, the man was located and a struggle took place. After a pursuit on foot and subsequent search of the area, the man was located by a nearby wooded area and was taken into custody without further incident. Pieces of clothing and a firearm with an altered serial number were found nearby.
The Kinston Police Department was assisted by the Lenoir County Sheriff's Office and the North Carolina State Highway Patrol.
Arrested was Imani Jemarque Clayton, 23, a resident of Rocky Mount, North Carolina.
Clayton faces the following charges:
Possession of a firearm with an altered serial number
Felony carrying of a concealed gun
Resisting, delaying or obstruction of a public official
Sanderson Farms, the third largest broiler company in the United States, opened its Kinston complex in January 2011. In 2013, the company opened the facility to the media for the Chicken Media Summit, in which it was announced that the facility's economic impact for Lenoir County amounted to about $62.8 million annually.
Sanderson Farms' Kinston plant was honored with a Clean Water Award from the U.S. Poultry & Egg Association in 2016 for its conservation of natural resources, generation of renewable energy, regulatory compliance, employee development and community service. The company's Kinston facility was selected as the winner in the full treatment category, which recognizes poultry facilities that fully reclaim wastewater prior to discharge or a final land application system.
Sanderson Farms' Kinston complex employs more than 1,600 people and processes an average of 1,250,000 birds per week.