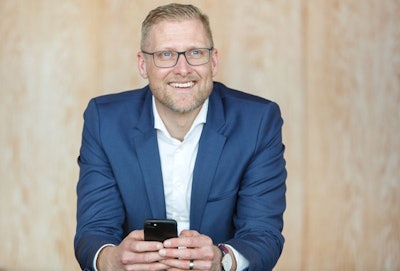 Lars Appelqvist, 46, has been appointed HKScan's executive vice president (EVP) for the Sweden business unit. Appelqvist will also become a member of the company's group executive team.
He will come to HKScan from the company Löfbergs, where he serves as CEO. Appelqvist will take up his new position by no later than January 1, 2021. Until then, Denis Mattsson will continue as interim EVP for the Sweden business unit.
Appelqvist has held various positions at Löfbergs since 1998, and he has served as CEO for the past 12 years. He is also the chairman of the board of the Swedish Food Federation.
"I'm looking forward to working with Lars Appelqvist and implementing HKScan's strategy in Sweden. Sweden is a key market for us and I firmly believe that under Lars Appelqvist's leadership, we will be able to develop our operations in Sweden in line with our strategy. I warmly welcome Lars," said HKScan CEO Tero Hemmilä.
"I'm starting with great interest to further develop HKScan's business in Sweden and implement the group's strategy. HKScan is a strong and iconic brand in Sweden. I believe that a strong market potential is linked with the entire Swedish business. It's great to continue developing operations in a strong value chain from farms to consumers' food moments," said Appelqvist.
Headquartered in Turku, Finland, HKScan slaughters 93 million broilers on an annual basis and has four poultry slaughter plants and one processing plant. Its home markets cover Finland, Sweden, Denmark and the Baltic region.
While the company's portfolio includes chicken, turkey, ducks, pork, beef and lamb, it recently announced it would be entering the plant-based protein sector. HKScan and Hes-Pro Oy signed a cooperation agreement to develop, produce and launch plant-based protein products.