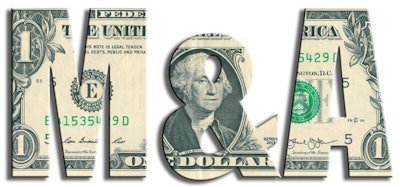 Plukon Food Group, the largest poultry company in the Netherlands, reached an agreement in principle with Cuparius Capital to acquire 100% of the shares of Cuparius Food Group (CFG), also a Netherlands-based company.
According to a press release from Plukon Food Group, CFG is an important player as a supplier of chicken products to European foodservice companies.
"Plukon and CFG are both companies with a strong focus on quality and performance. In addition to a strong focus on supplying retail in its existing production countries, Plukon is also an important supplier to the food service channel. CFG mainly specializes in supplying chicken products to foodservice companies such as Kentucky Fried Chicken (KFC) in Europe," Plukon said in its release.
"From the sourcing of raw materials, existing logistics channels and available production capacity, the companies will further strengthen each other. With Plukon's production in six European countries and with various chain concepts, both companies believe that this forms a strong joint basis to further spread their wings in Europe."
The transaction is still pending. Paperwork has been submitted to the relevant competition authorities for approval and to the relevant works councils for advice.
Plukon Food Group is the second largest poultry company in Europe, and the 14th largest broiler producer in the world, slaughtering 426.4 million broilers annually across its operations in the Netherlands, Germany, Belgium, France and Poland.
The company has recently been very active in mergers and acquisitions.
In February, it acquired Grupo de Gestion Empresarial Avicola VMR of Spain. In 2017, the company announced it was acquiring a majority interest in the Wyrebski family's poultry business in Poland. That same year, Plukon acquired the majority of French poultry company, Duc.
Plukon Food Group, according to the WATTPoultry.com Top Companies Database, is active in the broiler and turkey sectors.