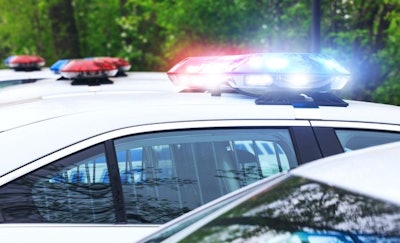 Authorities have released the name of the suspect in a shooting incident that took place on April 26 at a Pilgrim's Pride plant in Sumter, South Carolina. The suspect faces charges of attempted murder and possession of a weapon during a violent crime.
The shooting incident was reported around 10:45 a.m., and the shooting apparently occurred after a fight involving three individuals in the parking lot at the Pilgrim's Pride poultry plant in Sumpter. While officials from the Sumpter County Sheriff's Office (SCSO) did not initially state whether any of three people involved were Pilgrim's Pride employees, the SCSO did confirm with the Sumpter Item that all three individuals were employees of the poultry company.
The suspect has been identified as Jeffrey Laverne Green Jr., 18. He was taken into custody on suspicion of the two previously mentioned charges.
The identity of the shooting victim has not been released, nor has the identity of the third person apparently involved in the fight. However, a spokesperson for the SCSO said that the victim was transported to a nearby hospital and is expected to recover.
Pilgrim's Pride, in a statement, said it immediately contacted authorities who responded to the scene and apprehended Green.
"Pilgrim's is fully cooperating with local authorities, and we thank the first responders for their rapid response, which ensured the safety of our team members," the company stated. "Our thoughts and prayers are with those involved."
Three nearby schools were temporarily placed under lockdown around the time of the shooting incident.
Pilgrim's Pride, according to the WATTPoultry.com Top Companies Database, is the second largest poultry producer in the United States, having processed 161.66 million pounds of ready-to-cook chicken on a weekly basis in 2020. Pilgrim's Pride also has operations in Mexico and in Europe.
The Pilgrim's Pride complex in Sumpter County is listed as the county's second-largest employer.
This shooting incident follows other recent violent acts committed a poultry and pork plants in the United States. Within the past year, shooting incidents have been reported at a House of Raeford poultry plant in Rose Hill, North Carolina, and a Tyson Foods poultry plant in Camilla, Georgia. Also within the past year, stabbing incidents have been reported at a Wayne Farms poultry plant in Decatur, Alabama, and a Prestage Farms pork plant in Eagle Grove, Iowa. The incidents at the Tyson Foods, House of Raeford and Prestage Farms facilities resulted in fatalities.