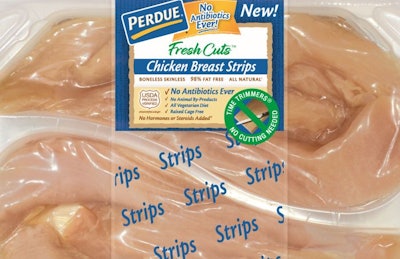 A forklift driver at the Perdue Farms mid-Atlantic distribution center in Prince George, Virginia, died after being involved in an apparent workplace accident on May 7.
Eugene R. Fuller Jr., 22, died after a pallet fell on him at work, officials with the Prince George Police Department told WRIC. Fuller, who had reportedly worked for Perdue Farms for the past two years, was pronounced dead at the Southside Regional Medical Center.
"We're extremely saddened by the accidental death of one of our associates at our Prince George, Virginia, facility," a spokesperson for Perdue Farms said in an email to WATTPoultry.com.
"We immediately notified his family and are keeping them informed with pertinent details. This tragic incident is currently under investigation by the appropriate authorities, to whom we are giving our full cooperation and support. We extend our deepest condolences to his family, friends and co-workers.
J.M. Wilkerson Funeral Establishment of Petersburg, Virginia, is handling funeral arrangements. According to Fuller's obituary, a service will be held on May 17 at the funeral home's chapel. Interment will follow at Dinwiddie Memorial Park.