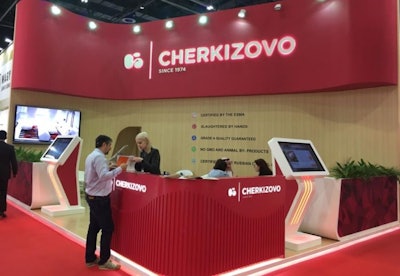 Cherkizovo Group, Russia's largest meat and poultry producer, has acquired Russian fast-food business Sibylla Rus from Finland-based Atria Group.
Atria, also a meat and poultry producer with an international presence, announced in March that it would exit the fast-food business in Russia, with Atria CEO Juha Gröhn saying at the time, "Due to the changed geopolitical situation, we do not have any possibilities to continue operations in Russia."
However, at that point, Atria did not explain in what way it intended to exit the business. Gröhn then said the decision would not be financially significant for Atria, with the net sales of Sibylla amounting to only about 1.5% of the group's total net sales. Financial results of Sibylla had been recorded in Atria's Sweden segment.
The Sibylla line includes products like tortillas, ready–to–eat hot dogs and helix–shaped grill sausages.
Now, having posted a press release on its website on May 16, Atria revealed that it sold the business to Limited Liability Company Agricultural Complex Mikhailovskiy, which is part of the Cherkizovo Group. The sales price is approximately EUR8 million (US$8.42 million). The transaction does not include the Sibylla trademark, Atria stated.
Sibylla Rus is the second business operated by Atria that was sold to Cherkizovo Group. In May 2021, Cherkizovo closed on the acquisition of Pit-Product, another then-subsidiary of Atria. The price of that transaction was EUR35 million. Included in that acquisition were two meat processing plants with the capacity of 39,000 metric tons of sausages, hot dogs and deli meat. The transaction also included logistics facilities and trademarks, including the Pit-Product name.
Both Cherkizovo and Atria are diversified agriculture companies with poultry operations. According to the Poultry International Top Companies Survey, Cherkizovo Group ranks as Europe's seventh largest poultry producer, while Atria ranks 46th. When compared to other poultry producers globally, Cherkizovo Group is the 33rd largest.