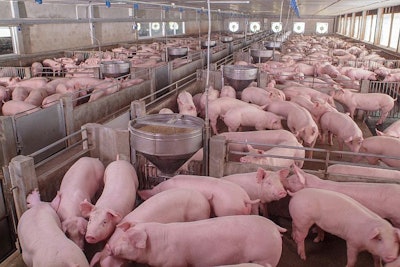 chayakorn76 | BigStock.com
Canadian poultry and pork producer Olymel is continuing to make cuts to its pork operations, announcing its intent to close five sow units in Alberta and one sow unit in Saskatchewan.
Operations at those facilities will wind down over the next several months, and they will remain closed until market conditions improve, the company announced in a press release.
"Over the past two years it is well documented that Olymel has experienced significant losses in the processing of fresh pork as a result of limited market access globally. Now coupled with stubbornly high feed costs resulting in unprecedent losses in the hog sector we have little choice but to retract and position ourselves for success in the future when conditions improve. I am confident that the changes being implemented in Olymel's Western Canadian integrated hog sector will provide the foundation for ensuring that success.," said Yanick Gervais, CEO of Olymel.
The decision will affect 80 workers. It will also reduce Olymel's sow herd by about 17,000 and reduce the number of market hogs slaughtered by about 200,000 annually.
While no closures have been announced in recent months concerning Olymel's poultry operations, these cuts follow several other pork plant and pork further processing plant closures announced by Olymel.
In April, Olymel announced it would permanently close its hog slaughtering and cutting plant in Beauce, Quebec. Two months prior to that, Olymel revealed that it would close pork further processing plants in Blainville and Laval, Quebec. In November 2021, it closed its pork further processing plant in Henryville, Quebec. In 2022, Olymel announced it would close a pork processing plant in St-Hyacinthe, Quebec. It also announced that it was eliminating 177 management positions.
Olymel, according to the WATTPoultry.com Top Poultry Companies Database, is Canada's largest poultry producer and second largest pork producer. It is a unit of the Sollio Cooperative Group, formerly known as La Coop fédérée.