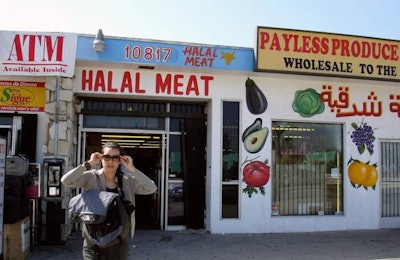 There are great opportunities for food manufacturers and processors, particularly in the meat and poultry sectors, to meet the strong demand for halal foods, according to a report in Zawya. Companies based in the Middle East and Southeast Asia regions are in a strong position to meet this demand as the result of their location in or near established Islamic economies, and many of these firms are expected to attend the Gulfood Manufacturing exhibition in Dubai.
Among the rapidly growing trends in Gulf Cooperation Council (GCC) countries are packaged foods, organic foods and food retailing, according a report in Arabian Gazette, citing a report from Frost & Sullivan. By 2018, the markets are forecast to reach US$37.6 billion, US$1.5 billion and US$155 billion, respectively. The study also highlights the region's ambition to reduce its dependence on food imports; 70 percent of food products in the GCC are imported, with cereals accounting for about 55 percent of the total. There are also opportunities for allied industries such as processing machinery, packaging and logistics when imported foods are processed locally for consumption or re-export.
Healthy and innovative packaged foods, organic fresh meats, dairy and poultry, and selling these products in modern and innovative retail spaces are the segments presenting attractive growth opportunities in the GCC food and beverage industry, according to the report. Furthermore, it adds, GCC governments are taking the initiative by establishing an organic farming department in the ministry of agriculture and an organic farming association to develop local farms.
Some of the challenges of poultry farming in GCC countries were outlined in a recent report on the sector in the United Arab Emirates (UAE) by the USDA. High feed prices, low biosecurity and diseases combine to push up the costs of production, and there are no subsidies for UAE producers. Nevertheless, poultry meat output is forecast to reach 45,000 metric tons in 2015, 5 percent more than last year. This covers 15 percent of the total consumed in the UAE, and Brazil was the leading source of imported poultry in 2014.
Gulfood Manufacturing 2015, the region's largest sector-specific trade show for the food and beverage manufacturing, processing and packaging industry, takes place at the Dubai World Trade Centre (DWTC) from October 27-29. As well as the trade show, there will be a series of high-level panel discussions on the impact of new regional rail, ports and air transport hubs on supply chains, and achieving quality and safety across the food chain.