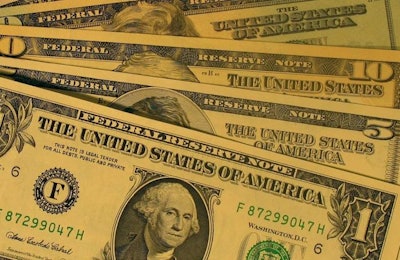 U.S. poultry business OK Foods, a subsidiary of Mexican company Bachoco, has approved a raise in pay for its hourly production workers. More than 2,500 employees will be affected by the decision.
According to a press release from the company, the new pay rates, which became effective on February 28, will vary among positions and facilities, but the base rate for most entry level production workers will be up to $10 per hour. After one year of employment, workers will receive another raise in pay.
"OK Foods is committed to investing in its employees," said Christy Terry, vice president of People Services at OK Foods. "Our company cares about the dedicated men and women who work in our production facilities. They represent the very best of our brand."
The raises only affect hourly production workers. Other workers within the company had already received pay raises, a company spokesperson said.
OK Foods, according to the WATTAgNet Top Poultry Companies Database, reported 14.7 million pounds of ready-to-cook chicken production on a weekly basis in 2014. The company increased its capacity in February when it completed the purchase of a fully-cooked poultry plant in Oklahoma City. That plant was previously owned by American Foods Group.