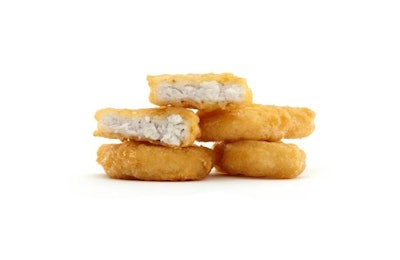 Twin Rivers Foods, an Arkansas-based company specializing in both raw and ready-to-cook poultry products, will be closing its plant in Neosho, Missouri. The closure, which will impact about 300 jobs, is expected to take place on June 1.
In a press release sent to the Neosho Daily News, Matt Duffy, president and CEO of Twin Rivers Foods, said the operations presently conducted in Neosho will be moved to its plant in Fort Smith, Arkansas, "in order to create better efficiencies." The company processes chicken breast tenders, wings, strips and nuggets, the newspaper reported.
Workers at the plant were notified of the planned plant closure by way of a letter on April 1.
Twin Rivers Foods is headquartered in Fayetteville, Arkansas. In addition to its plants in Fort Smith and Neosho, it also operates a facility in Atkins, Arkansas. The company was founded in 1995, according to the Twin Rivers Foods website. Twin Rivers Foods has had a presence in the Missouri community since 2000. The facility was previously owned by Tyson Foods.
Mike Franks, CEO of the Neosho Area Business and Industrial Foundation (NABIFI), and Lauri Lyerla, executive director at the Neosho Chamber of Commerce, said efforts will be made to help find new employment for affected workers.