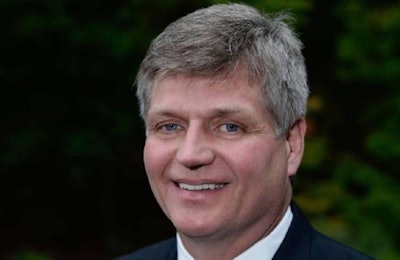 Bill Andersen has been named to the newly created position of chief commercial officer (CCO) for Peco Foods.
"We are pleased to welcome Bill to Peco Foods," said Mark Hickman, CEO of Peco Foods. "In his senior management position as our chief commercial officer, Bill will lead our efforts to provide creative and competitive value added solutions to our customers. He is a highly respected industry executive whose experience and technical knowledge are directly aligned with our integrated global marketing program."
Andersen comes to Peco Foods from Gemstone Foods, where he held the position of chief executive officer since June.
His 25 years of industry experience includes tenures as executive vice president and president of USA Proteins at Keystone Foods. Andersen was responsible for managing all business activities serving the world's leading consumer brands. The new Peco CCO's wide-ranging experience also includes increasing responsibility with Wayne Farms, Tyson Foods and Gold Kist Inc.
"We developed the new chief commercial officer position in response to Peco's expanding production capabilities, customer base and diversified product mix," Hickman said. "Working closely with our seasoned senior management team, Bill will be at the forefront in building our commercialization infrastructure across key market segments as we continue to compete as a global industry frontrunner."
Andersen earned his B.S. degree from the U.S. Air Force Academy and a M.S.A. in Management from Central Michigan University. He was awarded an Executive M.B.A. from Duke University in 2002.