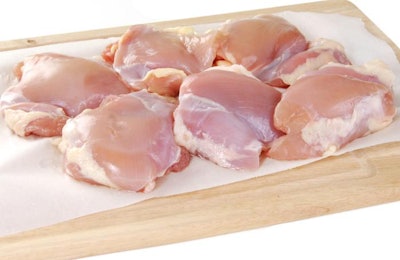 From WATTAgNet:
The Smith County Commission in Texas is starting the process of securing grants to assist Sanderson Farms for its proposed poultry processing complex.
Sanderson Farms, the third largest broiler company in the United States, announced on March 20 that it intends to build a new complex in Smith and Wood counties in Texas. If the plans come into fruition, the complex will include a new feed mill, hatchery, poultry processing plant and wastewater treatment facility. The plant, at full capacity, would process 1.25 million birds per week. An estimated 1,700 people would be employed at the complex.
According to a report from the Tyler Morning Telegraph, the Smith County Commission approved advertising for proposals for qualified administrative services, architects and engineers to help with the grant application process. The county hopes to secure statewide grants to help Sanderson Farms with infrastructure costs related to the new poultry complex.
Grant applications are due in the summer, and grant recipients will be announced in the fall.
When Sanderson Farms announced its plans to build a new poultry complex, it stated that the project would be contingent upon financial incentives and the completion of necessary permits.
Other recent Sanderson Farms expansion projects
If approved, this would mark Sanderson Farms' second recent expansion in Texas. The company began operations of a new poultry plant in Palestine, Texas, in February 2015, and added a second shift in April 2016. Joe Sanderson Jr., CEO of Sanderson Farms, announced during a recent quarterly earnings call that the Palestine plant had started to run at full capacity in October 2016.
Sanderson Farms opened another newly-constructed poultry complex in St. Pauls, North Carolina, in January.
---
Smith County starts grant process on behalf of Sanderson Farms to assist with infrastructure costs
Smith County is working to help Sanderson Farms bring a chicken operation to the county by applying for a statewide grant to help with infrastructure costs.