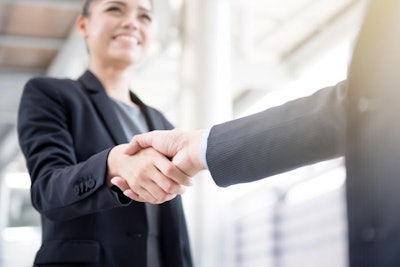 Tyson Foods has reached a definitive agreement to buy the Keystone Foods business from Marfrig Global Foods for $2.16 billion in cash.
The acquisition of Keystone, a major supplier to the growing global foodservice industry, is Tyson Foods' latest investment in furtherance of its growth strategy and expansion of its value-added protein capabilities.
Headquartered in West Chester, Pennsylvania, Keystone supplies chicken, beef, fish and pork to some of the world's leading quick-service restaurant chains, as well as retail and convenience store channels. Its value-added product portfolio includes chicken nuggets, wings and tenders; beef patties; and breaded fish fillets.
The acquisition includes six processing plants and an innovation center in the U.S. with locations in Alabama, Georgia, Kentucky, North Carolina, Pennsylvania and Wisconsin. It also includes eight plants and three innovation centers in China, South Korea, Malaysia, Thailand and Australia. However, the acquisition does not include the beef patty processing plant in Ohio.
"Keystone is a leading global protein company and will be a great addition to Tyson Foods," said Tom Hayes, president and CEO of Tyson Foods. "This acquisition will expand our international presence and value-added production capabilities and help us deliver more value to our foodservice customers. Keystone provides a significant foundation for international growth with its in-country operations, sales and distribution network in high growth markets in the Asia Pacific region as well as exports to key markets in Europe, the Middle East and Africa. We look forward to serving customers with these additional capabilities and to welcoming Keystone's dedicated team members to the Tyson Foods family."
Keystone, which employs approximately 11,000 people, generated annual revenue of $2.5 billion and Adjusted EBITDA of $211 million in the last 12 months ending June 30, 2018, excluding non-controlling interest and other adjustments. During the same period, the company generated approximately 65 percent of its revenue from U.S.-based production and the remaining 35 percent from its Asia Pacific plants.
Tyson Foods expects the acquisition to be accretive to GAAP EPS in the third year and accretive to adjusted EPS in the first year excluding transaction-related costs as well as the incremental depreciation and amortization associated with the transaction. It also expects to generate annual synergies of approximately $50 million by the third year of the acquisition, driven by operational efficiencies, procurement savings, distribution and supply network optimization and other opportunities.
Terms and closing
The acquisition will be funded through a combination of existing liquidity and proceeds from the issuance of new debt. Initial leverage metrics are expected to be well within levels appropriate for the company's existing investment-grade credit ratings. The company plans to use its cash flows to pay down debt to continue to support its credit ratings and to strengthen its balance sheet.
The transaction, which has been approved by Tyson Foods' board of directors, is expected to close in mid-fiscal 2019. It is subject to customary closing conditions, including regulatory approvals.
Morgan Stanley & Co. LLC is acting as exclusive financial adviser to Tyson Foods on the acquisition, and Davis Polk & Wardwell LLP is acting as its legal counsel.
Largest broiler company in US growing
Tyson Foods is already the largest broiler company in the United States, and once the acquisition of Keystone Foods is finalized, it will further solidify Tyson Foods' leading position. Tyson produced 174.8 million pounds of ready-to-cook chicken on a weekly basis in 2017. Keystone, the tenth largest broiler company in the U.S., processed 23.8 million pounds of ready-to-cook chicken on a weekly basis in 2017.
According to the 2017 figures, Tyson processed 20.6 million more pounds of ready-to-cook chicken weekly than its closest competitor Pilgrim's Pride. The addition of Keystone Foods would extend Tyson's lead to 44.4 million pounds per week, based off of 2017 statistics.