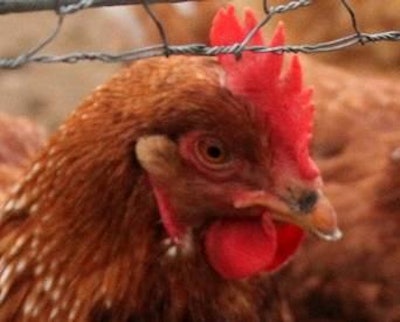 Concerns about avian influenza remain high among those in the global poultry industry. Here are 5 avian influenza news developments you should know:
1. Avian influenza hits UK – H7N7 avian influenza was confirmed at a layer farm in Lancashire, U.K. An estimated 170,000 birds were affected. According to the World Organisation for Animal Health (OIE), this was the first detection of avian influenza in the U.K. since November 2014.
2. Obama denies avian influenza disaster declaration -- U.S. President Barack Obama denied a disaster declaration for avian influenza, submitted by Iowa Gov. Terry Branstad. Branstad sent a letter to the Obama administration, asking for unemployment assistance, disaster care management and crisis counseling for those people affected by the avian influenza outbreak in Iowa's Wright, Sioux, Webster and Buena Vista counties. Branstad also requested a tonnage waiver on federal roads that would allow poultry carcasses to be disposed of in a more timely fashion. The governor may appeal the administration's decision.
3. Avian influenza confirmed in wild bird – While there have not been any new confirmed cases of avian influenza in commercial poultry flocks the United States in nearly a month, the Minnesota Department of Natural Resources on July 10 confirmed a case in a chickadee in Ramsey County. This is the second confirmation of the virus in a wild bird in Minnesota.
4. Human avian flu fatality – The National Health and Family Planning Commission (NHFPC) of China notified the World Health Organization (WHO) of a laboratory-confirmed case of human avian influenza case that was fatal. A 37-year-old female from Shangri-La City, Yunnan Province developed symptoms on July 6. She was admitted to hospital on July 9 and died one day later. Samples taken from the patient tested positive for H5N6 avian influenza.
5. Iowa extends emergency proclamation -- Gov. Branstad signed a disaster emergency proclamation extension for 18 Iowa counties adversely affected by avian influenza, which would assist with disposal and clean-up efforts on affected sites. The original proclamation was set to expire on July 15.
Bookmark the WATTAgNet avian influenza update page for news and analysis concerning avian influenza and its impact on the global poultry industry.