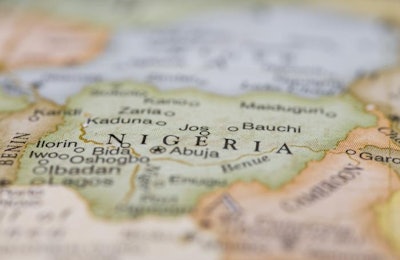 In order to control the spread of highly pathogenic avian influenza (HPAI), 329,556 chickens have been culled by Nigerian authorities at 62 premises, Naija News has reported recently.
Since the disease was first reported in the west African state at the end of January, almost 422,000 poultry have become infected with the H5N1 HPAI virus. Affected premises are located in 20 districts in eight states.
According to this source, the disease continues to threaten poultry farming in Nigeria.
As well as culling, the authorities are supporting the sector by identifying new cases of the disease, spraying, and offering financial compensation to affected flock owners, the federal chief veterinarian said. Disinfection of live bird markets is among the long-term commitment of the agriculture ministry.
Human influenza A(H5) cases identified in Nigeria
As well as outbreaks in poultry, Nigerian authorities have been sampling people working with poultry, added the chief veterinarian.
As a result, seven human cases of influenza A(H5) of avian origin have been detected so far this year, according to the European Centre for Disease Prevention and Control.
Of the 83 suspected cases of avian influenza A(H5) in week 11, seven have been confirmed through national testing, reports Nigeria's Centre for Disease Control. These were located in five local government areas in two states (Plateau and Kano). Further analysis is being carried out by the World Health Organization.
Second HPAI outbreak confirmed in Algerian poultry
Following heavy mortality in a backyard flock of 400 poultry in February, presence of the H5N8 HPAI virus was detected in northern Algeria, according to a recent official report to the World Organisation for Animal Health (OIE). The affected birds were in Seriana in the province of Batna.
In mid-January, this virus was detected for the first time in the North African state — at a farm with more than 51,000 laying hens in the neighboring province of Oum El Bouaghi.
Batna is also the location where a number of wild birds tested positive for the same HPAI virus variant in February.
New cases of mild avian flu detected in South African ostriches
In early February, two out of 609 ostriches at a commercial farm in Western Cape Province tested positive for a low-pathogenic avian influenza (LPAI) virus of the H7 family. Official report to the OIE indicates that the affected premises was in the Mossel Bay area.
Since August of 2020, 410 cases of LPAI linked to this virus group have been detected in the province.
At six locations elsewhere in South Africa, authorities have registered with the OIE 94 cases of LPAI in commercial ostriches since July of 2020. According to the latest official report, there have been no new cases since mid-August of last year.
View our continuing coverage of the global avian influenza situation.