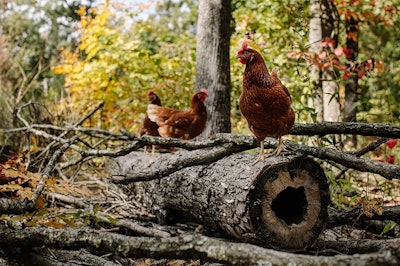 Russell Diez-Canseco, President and CEO, gave insight on the company during the recent earnings review of Vital Farm's second quarter of 2021 concerning their recent expansion, onboarding of producers, and revenue obtained.
"The sustained growth Vital Farms has demonstrated in our first year as a public company is a testament to investments we've made in our crew members, in increasing capacity across our farmer network, which now stands at over 225 family farms, and in the further expansion of Egg Central Station, our egg washing and packing facility," according to the report.
"This capital investment will double our current egg processing capacity and support a $600 million annual egg business." explained Diez-Canseco. Egg Central Station is predicted to be operational by the middle of 2022.
Second quarter results
Vital Farms achieved a net revenue of $60.3 million, resulting in a 1.7% increase from Q2 in 2020 ($59.3 million) for the company. Revenues grew 36.7% on a two-year compound annual growth rate. According to the company's 2021 Q1 results, a net revenue of $246 to $253 million for the full fiscal 2021 year is expected, a 15-18% increase over 2020.
Diez-Canseco explained "We are very pleased with our second quarter results, as we posted the highest quarterly revenue in company history. We achieved positive net revenue growth, lapping the 84% growth during this period last year which was driven by COVID-19 pantry loading."
"Gross profit for the second quarter was 21.9 million or 36.4% of net revenue, compared to $22.7 million or 38.3% of net revenue for the second quarter of 2020." stated Bo Meissner, Chief Financial Officer. The change in gross profit is due to an increase in promotional spending and higher grain input costs on shell eggs.
Household penetration
Vital Farms increased its household penetration rate for its products to 4.5%, or over 5.5 million, households in Q2. This is an increase from 4.1% at the end of this year's Q1.
"We believe this constant growth in household penetration is driven primarily by investments we're making at every step of the consumer journey." stated Diez-Canseco. Vital Farms products, including the newly introduced Breakfast Bars and Spreadable Tub Pasture-Raised Butter, are now in over 17,250 stores as of June 27. New locations for products were added at Kroger (nationwide) and Stop & Shop (Northeast).