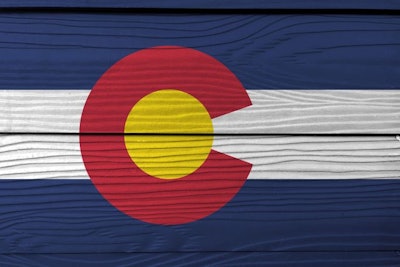 The first case of highly pathogenic avian influenza in commercial poultry has been confirmed in Colorado.
Meanwhile, three new cases were reported in Minnesota and two more were reported in Pennsylvania.
According to the United States Department of Agriculture (USDA) Animal and Plant Health Inspection Service (APHIS) the case was confirmed in a flock of commercial broiler breeders. The flock included 60,000 chickens.
This is not only the first case of HPAI in a commercial flock in Colorado, it is also the westernmost HPAI case in commercial poultry in the United States. Montrose County is in southwestern Colorado and on the Utah border.
According to the Colorado Department of Agriculture, on April 15, 2022, the state veterinarian's office was notified of a mortality event at a the broiler breeder facility. Samples were submitted to the Colorado State University Veterinary Diagnostic Laboratory for preliminary testing, with confirmation of HPAI made by the USDA National Veterinary Services Laboratories (NVSL) on April 19. The flock is being euthanized to control the spread of the virus.
State Veterinarian Maggie Baldwin issued a quarantine order in parts of Montrose and Delta counties to limit movement of birds in and out of the area. Commercial and backyard poultry operations within the quarantine area are required to halt any movement of poultry and poultry products, as defined in the order, in and out of the area. Those within the quarantine area will receive a notification through Montrose County's emergency notification system.
New cases in Pennsylvania
A second and third case of HPAI in commercial laying hens was reported in Lancaster County, Pennsylvania.
The state's first case was confirmed in that same county on April 15, and five days later, two more cases were confirmed. The two new cases involved flocks of 1,127,700 and 879,400 layers. The first case involved 1,443,000 hens.
To date, these are the only three cases of HPAI to be confirmed in Pennsylvania in 2022.
Three more Minnesota cases
APHIS also reported the Colorado case, it also announced three more case of HPAI in Minnesota. There were 63,700 commercial turkeys in a Stearns County flock that was affected. The virus was also confirmed in two flocks in Todd County, both of which involved 30,000 turkeys.
Minnesota has now had 47 confirmed cases of HPAI in 2022, although four of those involved backyard flocks and should not have an impact on international trade.
To learn more about HPAI cases in North American commercial poultry flocks, see an interactive map on WATTPoultry.com.
Read our ongoing coverage of the global avian influenza outbreak.