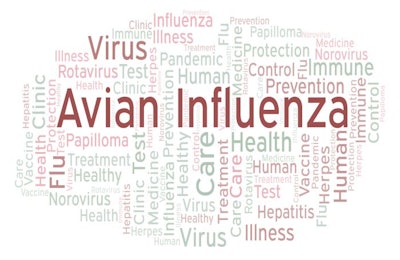 A new case of highly pathogenic avian influenza (HPAI) has been confirmed in Alberta, Canada.
The virus, according to the Canadian Food Inspection Agency (CFIA), was detected on August 23 in a commercial flock in Athabasca County, the first confirmed case of 2022 for that county.
The CFIA did not disclose information regarding the size of the flock, or the type of birds on the premises.
The Athabasca County case marks the first HPAI case in Alberta in nearly a month. The last case in the province occurred on July 28 in Stettler County, and that is the only other case reported in 2022 in Alberta to still have an active control zone, according to the CFIA. To date, 21 commercial poultry flocks in the province have been affected by HPAI.
Prior to this case, the last occurrence of HPAI in commercial poultry in Canada involved a flock in Saint-Gabriel-de-Valcartier, Quebec. That case was confirmed on August 1.
Every province in Canada has had at least one positive HPAI finding, but not all of those have been in a commercial flock. The only provinces to have confirmed HPAI findings in commercial poultry are Alberta, British Columbia, Manitoba, Nova Scotia, Ontario, Quebec and Saskatchewan.
U.S. avian influenza situation
South of the border, the last time HPAI was confirmed in a commercial poultry flock was August 22. In that case, a broiler breeder flock of 33,900 chickens in Fresno County, California, was affected. Since that time, a backyard flock in Contra Costa County, California, and another backyard flock in Weber County, Utah, have also been affected. However, those cases should not have an affect on international poultry trade, in accordance with World Organisation for Animal Health (WOAH) standards.
To learn more about HPAI cases in North American commercial poultry flocks, see an interactive map on WATTPoultry.com.
Read our ongoing coverage of the global avian influenza outbreak.