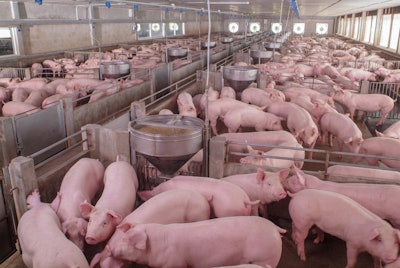 chayakorn76 | BigStock.com
A union of California's restaurants and grocery stores has filed a lawsuit in Sacramento County against the state to prevent the implementation of Proposition 12. The coalition includes the California Grocers Association, California Restaurant Association, California Hispanic Chambers of Commerce, California Retailers Association and Kruse & Sons (a meat processor). The hearing has been scheduled for March 2022.
While the law is clear, the affected industries are still uncertain about what supply and demand will look like after January 1, 2022. However, California is allowing pork already processed in cold storage to be sold in California next year to help prevent supply shortages.
"There is volatility in the markets, so I understand the fears that comes with that, but I also think most large agricultural companies have shown that when they put their mind to it they're very capable of solving complex problems," Chris Oliviero, general manager of Niman Ranch, a meat company in Westminster, Colorado, told the Associated Press in an interview on December 12, 2021.
A survey conducted by Egg Industry Insight with the largest U.S egg producers indicated that Proposition 12 is going to disrupt the egg market and have major effects on supply and demand, at least through April 2022.
"What will happen in California? I don't know," Michael Formica, the general counsel for the National Pork Producers Council, stated to the Associated Press in the same interview. "One thing we know is there will be finite supplies to sell there."
Other attempts
Since California voters passed the law in 2018, multiple attempts have been made to prevent the law from being forced on companies in other states.
In July 2021, the National Pork Producers Council (NPPC) and the American Farm Bureau Federation (AFBF) claimed the law imposed unwarranted costs on out-of-state pork producers in an appeal with the federal court.
In August 2021, a case claiming discrimination to take advantage of Iowa's pork market between the Iowa Pork Producers Association (as well as Linn Valley Pigs, Twin Prairie Pork and New Generation Pork) and the Attorney General of California, Rob Bonta (as well as Karen Ross, California Department of Food and Agriculture and Tomas Aragon, Director of the California Department of Public Health), was filed and denied by the Eighth Circuit Court of Appeals.