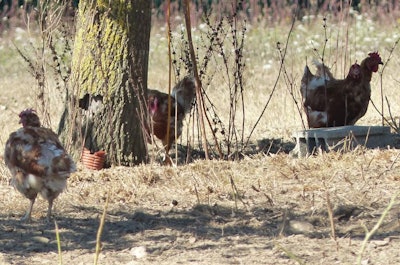 Strictly speaking, I have no problem with egg production from free-range, enriched cages, aviaries or anything that avoids cages. I am not totally opposed, because I believe there must be freedom to choose how to produce and how to buy, but it is not my priority in life.
However, I cannot think selfishly because I came from a region of the world where there is a lot of poverty. People earn little (very little) and eggs sometimes are the only animal protein they can access regularly.
I also wonder where ecology of production and animal health monitoring stand.
Supporters of this type of production system want to prevail, and more and more are gaining ground. Last month, a group of Chilean deputies submitted a bill to change production of hens from in confinement to cage-free. Although this may be a good proposal, because we must indeed think about poultry welfare, I am concerned that it comes from the efforts of a group of vegetarians or vegans and not from a consensus or a group of experts on the subject. According to one of the proponents, this would bring Chile "to the forefront in Latin America [in animal welfare]." Let's see if they do not end up in the back of social welfare.
On the other hand, also last month a group launched a credit system called Impact Alliance − similar to coal or sustainable palm oil credits − as a stimulus to accelerate the transition to producing cage-free eggs, along with financial incentives. The group that launched it − Global Food Partners − is from Singapore and will initially work in Asia, but they have already worked on other projects in Latin America.
The point is that this continues to move forward and gives me the impression that no one seems to be aware of it. Egg consumption campaigns are being conducted, but does anyone campaign to explain the benefits of the traditional production system? Hopefully I might me wrong and if so, please let me know and get me out of my ignorance.
In the end, the market will tell.
What do you think?