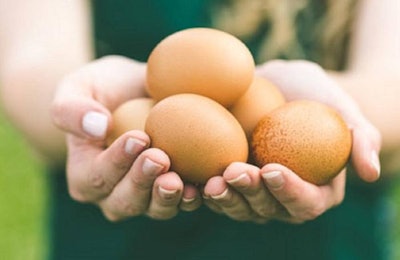 Several hundred businesses – including restaurants, food processors, foodservice companies, grocery retailers, travel and hospitality companies, and distributors -- pledged several years ago that they would transition their entire egg supply to cage-free eggs.
Many of those announced their plans to transition with much grandeur, while some did so pretty quietly.
Make no mistake about it, animal rights groups such as The Humane League played a role in convincing those businesses to make those pledges. Some would even say the companies were pressured or even bullied into making their pledges.
But the companies still made the pledges to fully transition to a cage-free egg supply by their own choosing, and as those self-imposed deadlines draw nearer, there are companies that have yet to offer any updates on how the transition is going.
And The Humane League is still applying the pressure to switch to cage-free eggs. On January 12, the organization launched its "Cage-Free Eggspose" calling out the companies who have yet to report any progress on those goals.
"Restaurants, retailers and foodservice companies have benefited from their public promises, and it's time they live up to their own words," David Coman-Hidy, president of The Humane League said in a press release.
The Eggspose report singles out 13 companies. The unlucky 13 are Einstein Bros. Bagels, American Food & Vending, Arby's, Raley's, Omni Hotels & Resorts, Wendy's, Opaa!, Wawa, Pita Pit, Lucky's Market, Nugget Markets, Fogo De Chao Brazilian Steakhouse, and Southern.
The Humane League says Wendy's has switched to cage-free eggs at some locations, but asserts that it hasn't committed to making any changes at other locations.
American Food & Vending, Arby's, Opaa! And Wawa are all accused of removing their cage-free egg policies from their websites without reporting progress.
The report also says Einstein Bros. advertises cage-free eggs, but won't report on the progress for all ingredient eggs.
The remaining companies are accused of making commitments to switch to cage-free eggs, but not having reported any progress to date.
One has to ask why these companies, if what The Humane League says is true, haven't made or reported any progress. I would speculate that most of these pledges were made to get the activists off their backs and without giving sufficient thought as to how these cage-free pledges would be met.
It isn't surprising, considering the cage-free egg supply won't even be available by the time those commitments were to be fulfilled. United Egg Producers (UEP) President Chad Gregory said in July that the demands put on egg producers to help their buyers – the businesses making such commitments – fill their promises make the transition and timeline "financially and logistically impossible to achieve."
Maybe progress has been made by these companies in this area, but given all the challenges businesses face amid the COVID-19 pandemic, it could be that reporting on the progress of a cage-free commitment isn't near the top of the priority list.
While I don't agree with The Humane League's tactics, and I certainly don't agree with the strong and inflammatory words they chose to use in the report and press release announcing the report, I do think reporting on progress, or if applicable, reporting on a decision to withdraw from the pledge, might be the responsible thing for businesses to do.
But wording such updates will be tricky. After all, nobody wants to admit they were pressured into making a short-sighted decision if that were the case. However, it takes a big man to admit a mistake, and my guess is that for the average consumer, little respect will be lost for these companies if they do so, and business will largely resume as usual.