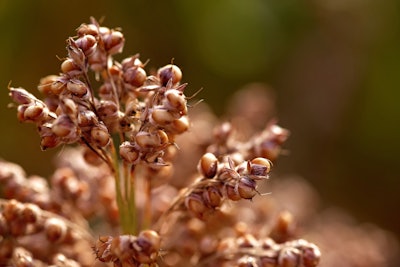 izikmd | Bigstock.com
I called sorghum the "forgotten grain" in poultry feed formulation in one of my blogs last year. Simply because it is not as common as it used to be. When I went to college in the 1980s, sorghum was the king of feed formulation in Mexico. Most feeds had this grain included, and I remember how everybody talked about tannins and their impact in feed acceptance. But still, it was widely used.
If I am not wrong, it was a particularity of the Mexican feed and animal ag industries. It was not widely used elsewhere. So, there was a lot of experience in using it. Then, the market changed, the United States–Mexico–Canada Agreement came into effect, and preferences (tied to costs, of course) changed. Corn is now the king.
Now the well-worn situation of GMO corn use in Mexico is casting a shadow on the industry, something that I will not discuss this time. However, maybe it is time to turn our heads to other grains and alternatives – market permitting – and take a look at sorghum. Say, going back to basics.
Sorghum producers in the U.S. are already looking at other industries, such as pet food manufacturing. When properly processed, sorghum starch digestibility increases to 98%. It is worth noting that some sorghum cultivars (the purple bicolor sub-species) are rich in phytochemicals, including tannins and other compounds, which have shown health benefits, such as antioxidant activity (in pets). However, they provide astringency and bitterness to the feed.
There are other advantages, such as the low water requirements to grow it and that there are no GMO varieties, a "big concern" for the Mexican Government.
According to the USDA, Kansas produces 55% of U.S. sorghum and Texas 21% of the total 9.7 million metric tons (MT). Mexico is the fourth largest sorghum producer in the world, with 4.8 million MT. It is worth mentioning that the recently renovated Progreso International Bridge between Progreso, Texas and Nuevo Progreso, Tamaulipas, Mexico, is being used to bring Texan sorghum by truck to Mexico, with good connections to main highways within the country.
I know there is not enough sorghum to cover the Mexican feed needs, even at competitive prices, but things might change in the future. Check out the upcoming WATT webinar on sorghum use in poultry feed!
What do you think?