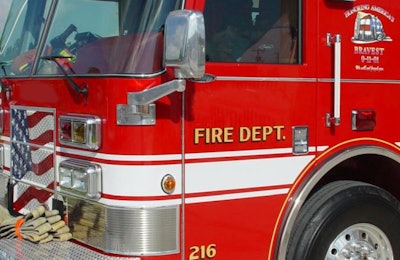 Hickman's Family Farms suffered the loss of a new barn at its egg production facility in Tonopah, Arizona.
Since the barn was new, it had not yet been populated, and birds were not expected to arrive there for another 6 weeks, company president Glenn Hickman said in an email to WATT Global Media. However, Hickman added that a few birds in a nearby barn may suffer from smoke inhalation, but the only production losses will be from the disruption of feed, lights and water for a few hours and the incident is not expected to have any impact on Hickman's customers.
The fire occurred on April 4 in what Hickman referred to as Barn 13. According to a report from azfamily.com, the fire broke out late that afternoon, and the barn collapsed at around 6:15 p.m. Investigators have not said what caused the fire.
"None of our employees, none of the building trades, and none of the firefighters were injured," Hickman wrote. "Fortunately, the rapid response of on-site personnel and the timely arrival of area fire departments, the fire was contained to the new barn. It is a complete loss, but we have insurance that should cover the majority of the expenses incurred as we rebuild."
"I want to thank everyone for their response, their teamwork, even their bravery to take actions necessary to minimize the affects of the fire. … We should consider ourselves lucky that it was contained so quickly."
Hickman's Family Farms in 2015 announced its plans to add cage-free operations in Tonopah and Arlington, Arizona.
According to the WATTAgNet Top Poultry Companies Database, Hickman's Family Farms, also known as Hickman's Egg Ranch, is the 13th largest egg company in the United States with a flock of 8.2 million hens. The company was founded in 1944 and is headquartered in Buckeye, Arizona.