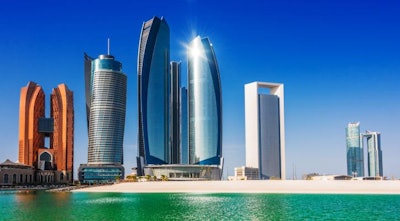 VIV MEA 2020 is presented as the international trade show from feed to food for the Middle East and Africa.
With over 430 exhibiting companies from more than 40 countries, and 8,000 expected visits VIV MEA 2020 has expanded into an extra hall at the Abu Dhabi National Exhibition Center. The international conference program covers dairy, fish, poultry and eggs, cattle, calves, goats, and camels.
Motivated by business, VIV MEA will offer more products and trade opportunities to the Middle East and North Africa (MENA) region professionals. The conference will feature industry speakers and key topics for the MENA region.
The feed-to-food concept brings together supply and demand within the complete animal protein chain. The driver behind the chain concept is that animal feed and animal health are vital for meat quality and safety.
At VIV MEA, suppliers from all segments of the feed-to-food chain will be represented, from suppliers of feed/ingredients and animal health to equipment for breeding, farming, and food engineering.
VIV MEA will be held March 9-11 at the Abu Dhabi National Exhibition Centre in Abu Dhabi, United Arab Emirates.
March 9-11, 2020
Abu Dhabi National Exhibition Center
Abu Dhabi, United Arab Emirates