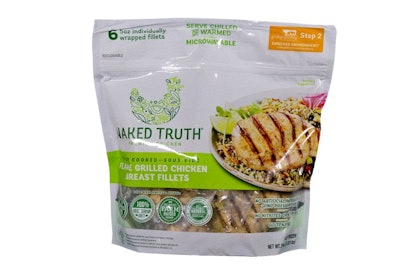 The proposed merger between Wayne Farms and Sanderson Farms is now not expected to be finalized until the first half of 2022, as the U.S. Department of Justice (DOJ) has requested additional information regarding the potential transaction.
In August, it was announced that Cargill and Continental Grain Company entered into a joint venture agreement, in which those two companies would acquire Sanderson Farms and merge Sanderson Farms with Wayne Farms, which is owned by Continental Grain Company. At the time, it was estimated that the transaction would be finalized in late 2021 or early in 2022.
In a filing with the U.S. Securities and Exchange Commission (SEC), which can be found as a Form 8-K on the Sanderson Farms investor relations webpage, it was stated that the DOJ is seeking additional information in order to approve the transaction.
In October, Sanderson Farms and the proposed parent company, filed their respective required pre-merger notifications and reports with the DOJ and the Federal Trade Commission (FTC).
However, according to the SEC filing, on December 20, Sanderson Farms and the parent company each received a request for additional information and documentary material from the DOJ in connection with the department's review of the transaction. With that request, the waiting period for the approval of the transaction is extended.
Sanderson Farms said it will continue to cooperate with the DOJ staff as it reviews the requested materials.
Presently, Sanderson Farms and Wayne Farms are the third and seventh largest poultry companies in the United States, respectively. However, since the proposed deal was announced, Wayne Farms divested of its poultry complex in Laurel, Mississippi, the city where Sanderson Farms is headquartered. Amick Farms acquired Wayne Farms' assets in Laurel.
Clint Rivers, CEO of Wayne Farms, has been appointed to be the CEO of the combined company.