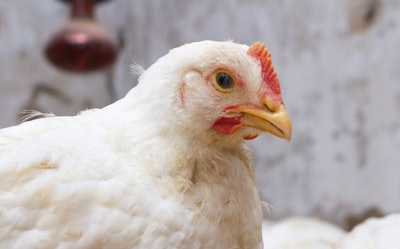 Iaroslav Konnikov | Bigstock.com
Highly pathogenic avian influenza (HPAI) was identified in several commercial poultry flocks in the United States in February 2022. This revived fears from the historic HPAI outbreak in 2015, even though the 2022 version is not yet as troublesome.
Production losses were substantial in 2015, but the turkey industry shouldered a much heavier burden than the broiler industry. Both proteins endured significant trade losses from the 2015 outbreak, which ultimately proved a watershed moment for poultry exports.
Adjustments to exports and prices
The three-year period before the 2015 HPAI outbreak represented peak conditions for U.S. poultry trade. During that stretch, exports accounted for more than 19% of domestic broiler production and more than 13% of domestic turkey production.
This coincided with elevated price levels for key export items. Chicken leg quarters in the Northeast averaged more than $0.49 per pound, according to U.S. Department of Agriculture figures, during the same three-year period while frozen tom drums averaged nearly $0.81 per pound.
Over the past seven years, the export share of domestic broiler production ranged mostly between 16% and 17% while the export share of domestic turkey production averaged 10%. This coincided with average leg quarter prices of $0.35 per pound and average tom drum prices of $0.70 per pound.
Domestic opportunities emerge
Leg quarters averaged nearly $0.40 per pound in 2021, the highest price since 2014, while tom drums averaged a record $1.08 per pound despite the export share of domestic output in each category tracking closely with emergent trends from the aftermath of the last major HPAI outbreak.
This suggests a revitalized domestic demand for these products, which hold an affordability advantage over most of the meat-case. Price levels for beef and pork – as well as premium white meat categories in the broiler and turkey segments – remain elevated.
Consumers face inflationary reckoning on numerous fronts, creating be an even stronger inclination toward frugality as it relates to food-purchasing decisions in 2022 and possibly beyond. Domestic demand for cheaper dark meat products should thrive in this macroeconomic environment.
Implications from the current outbreak
Anecdotal reports indicate that trade impacts from the current HPAI outbreak are minimal compared to the 2015 one but it will take several more months before that's confirmed.
With exports as a share of domestic production still running well below 2012-14 levels, there is less downside risk to U.S. poultry trade with this outbreak compared to the last one. Even if there winds up being a similar letdown at some point, recent developments in domestic marketing channels offer a ray of hope for industry stakeholders.
U.S. broiler and turkey producers should always strive for expanded access to foreign markets, but when those opportunities aren't as promising, they can be comforted by the wealth potential domestic markets typically provide.