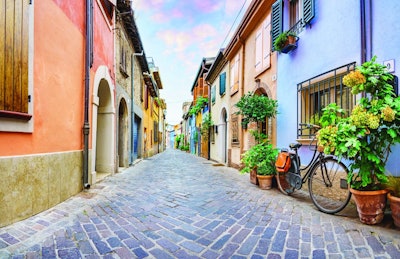 PhotographyLink | iStock.com
One of the largest poultry events in Europe, the European Symposium on Poultry Nutrition (ESPN), is set to be held in Rimini, Italy, June 21-24, 2023, for its 23rd year.
Organized by the Italian branch of the World's Poultry Science Association, the event will be hosted at the Palacongressi di Rimini, the largest convention center in the country.
Attendees will be able to sit in on panels hosted by keynote speakers from all over the world like Professor Emily Burton of Nottingham Trent University's Poultry Research Unit in the U.K. and Professor Michael Kidd, director of the University of Arkansas' Center of Excellence for Poultry Science in the U.S.
Session topics will focus on key challenges facing the poultry industry including "Nutrition intervention for climate change," "Nutrition and microbiome under challenging conditions" as well as antibiotic resistance and feed additives.
Participants will also have a couple opportunities to network with colleagues at the event's opening ceremony and a symposium dinner.
The 39-room convention center can host up to 4,700 guests in its main hall and up to 9,000 guests in the entire building with 11,000 m² of exhibit floor space.
When and where
European Symposium on Poultry Nutrition
Rimini, Italy
Palacongressi di Rimini
June 21-24, 2023