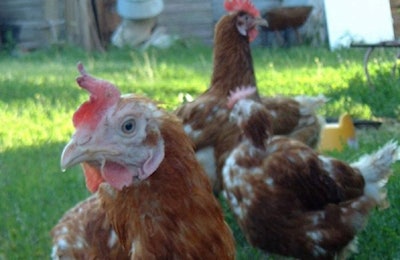 An outbreak of avian influenza (AI) was confirmed on November 24 in a backyard flock in Dordogne in south-west France, according to the French agriculture ministry. The announcement followed abnormal mortality in the birds and analysis of samples taken from the flock by the Departmental Directorate of protecting populations.
Confirmation came on November 24 from the National Agency Risk Assessment (Anses) and strain of the virus was identified as the highly pathogenic H5N1. Sequencing of the strain is underway but it is thought the strain has already been detected in Europe as a low-pathogenic form.
French agriculture minister, Stéphane Le Foll, has instructed his department to set up a national health emergency response plan in accordance with European and international rules. The plan includes the setting up of a 3-kilometer protection zone and 10-kilometer surveillance zone around the affected premises. Monitoring of poultry and wildlife will be stepped up.
Le Foll and health minister, Marisol Touraine, have called on Anses to make an assessment of the threat of the strain to people.
All industry stakeholders have been mobilized and urged to take protective measures as it is understood that the speed of the implementing these measures is vital to limit its spread and consequences of disease, especially for exports.
According to the official report from the agriculture ministry to the World Organisation for Animal Health (OIE) the outbreak started in the flock on November 14. A total of 22 birds in the backyard flock of broilers and laying hens, and the remaining 10 have been destroyed. The last AI outbreak in France was in 2007.