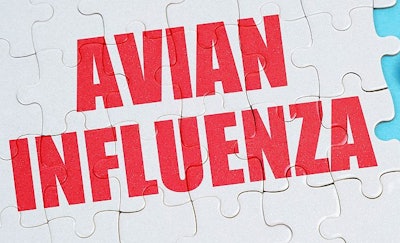 SkazovD | Bigstock
The Brazilian government has announced a new funds to help fight against the incursion of highly pathogenic avian influenza (HPAI) in the country.
Signed off by President Luiz Inácio Lula da Silva announced on June 6, the funding came the day after the virus was detected in a fourth Brazilian state, São Paulo, again in wild birds.
The country's Ministry of Agriculture now has access to an additional R$200 million (US$40.65 million) to fight the disease, which continues to spread.
Concern for all
Commenting on the new funding, Agriculture Minister Carlos Fávaro said: "Fighting avian influenza merits everyone's concern, as its spread could affect various sectors.
"Because of this, this measure from President Lula, and the work that we are conducting with the ministries of Health, Environment and Climate Change, the Brazilian Institute of the Environment and Renewable Natural Resources, and with civil defense, along with regional bodies, will give us more security in confronting this crisis without greater risk".
The same day that the case in São Paulo was announced a further case was detected in neighboring Rio de Janeiro, bringing the number of outbreaks to 24 since the virus was first detected in the country in mid-May.