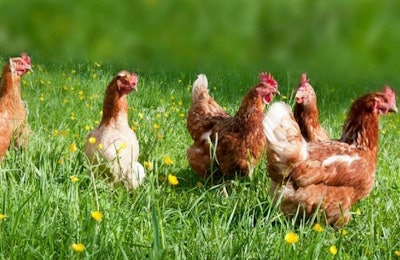 Simply Essentials intends to open a poultry plant in Charles City, Iowa, with operations beginning in the fall of 2016.
Earlier this spring, the protein company headquartered in Overland Park, Kansas, was awarded financial benefits from the Iowa Economic Development Authority (IEDA) to purchase the plant, which had been closed since 2011.
About 240 people are expected to be employed at the poultry plant, IEDA reported.
In a press release issued on June 3, Simply Essentials stated that it is investing more than $30 million in the facility. Once it is operational, the plant will be a state-of-the-art, innovative chicken processing plant producing premium chicken products.
Simply Essentials purchased the plant from Cedar River Poultry, which purchased the plant after Custom Poultry Processing shut it down and filed for bankruptcy in 2011. Cedar River Poultry had intended to export 100 percent of its products to Asia, but the company was never able to obtain the needed export certificates.
Simply Essentials, which has been in business since 2013, offers a premium line of protein products, including chicken, pork, beef and dairy. According to the company's website, Simply Essentials' meat and dairy products come from animals that have been fed a USDA process verified flax-based feed, enabling the products to be naturally higher in Omega-3s and lower in cholesterol.