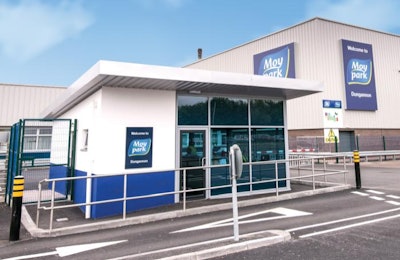 Northern Ireland-based poultry meat company, Moy Park, has announced a major program of investments at its processing plants, while further changes to the labor force are in discussion.
The European subsidiary of Pilgrim's Pride, Moy Park, is to invest GBP45 million (US$57 million) in upgrading its poultry processing plants.
At a recent event, the firm's president, Chris Kirke, said "a significant amount" of the total investment will be spent on its facility in Northern Ireland, reports Belfast Telegraph.
Since Kirke took over as chief executive officer one year ago, he has been focused on assessing and making improvements to Moy Park's internal operations.
He explained Pilgrim's Pride's commitment to its Northern Ireland operations.
"They massively support the organization. They are acutely aware of the heritage and it's something they want to preserve," he said. "We will be an important fixture in Northern Ireland ongoing. We are their European division and they want this to be a bridgehead for further opportunities right across Europe."
Last week, Moy Park announced that changes to shift patterns at its plant in Grantham in England will impact 82 jobs.
The firm said a change from a 7-day to 5-day working pattern is the result of "capacity and productivity changes," reported East Midlands Business Link.
To secure the long-term future of the Grantham site — with its current workforce of around 1,000 — Moy Park has invested more than GBP20 million over the past three years.
Last year, the firm announced a GBP18 million investment plan for its plants in Anwick and Grantham — both in Lincolnshire, England — which followed the opening of a new hatchery at Newark-on-Trent in neighboring Nottinghamshire.
According to the firm's web site, Moy Park also has primary and further processing plants for poultry meat at Ashbourne in England, as well as in Ballymena, Craigavon, Dungannon in Northern Ireland, and at Hénin and Marquise in France.
Other recent Moy Park news
In April, a farmers' organization said Moy Park's announcement of a temporary and partial closure of a processing plant and a hatchery threatened the future of Northern Ireland's poultry sector.
With the continued uncertainty over the UK's exit from the European Union, Brexit, significant numbers of the company's immigrant work force have left the country, leaving Moy Park with a labor shortage.