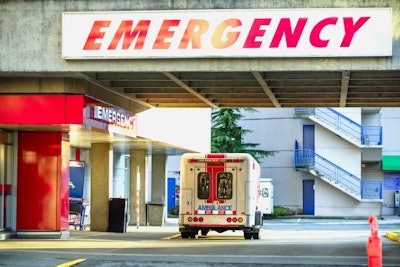 A Wayne Farms plant in Dothan, Alabama, was evacuated and two people were injured as a result of a chemical spill at the facility on June 26.
The incident occurred in the morning, when a supplier from a chemical company inadvertently mixed two chemicals, causing a leak in a storage area. As a precautionary measure, the plant was evacuated for several hours before workers returned to the building.
Two people were taken to a nearby hospital as a result of the leak. One patient's skin made contact with the chemical, while the other experienced respiratory problems from the related vapors. A total of 16 people were exposed to the chemical, according to a report from the Dothan Eagle. The other 14 people were evaluated at the scene and were found to not be experiencing any health problems.
Both patients, as of the next morning, had been released from the hospital. Frank Singleton, a spokesman for Wayne Farms, said one of the people hospitalized was a Wayne Farms employee, while the other was an employee of the chemical company.
The Dothan Fire Department was among the emergency agencies to respond.
Wayne Farms, according to the WATTAgNet Top Poultry Companies Database, processed 47.1 million pounds of ready-to-cook chicken on a weekly basis in 2018. The company, which is headquartered in Oakwood, Georgia, has nine processing plants, one further processing plant, 10 hatcheries and seven feed mills. It's newest feed mill, located in Ozark, Alabama, began operations in early 2017 and has the capacity to produce 25,000 tons of poultry feed per week.
The Wayne Farms chemical spill marks the third incident of its sort within a few weeks. Other recent chemical leaks or spills were reported at a Tyson Foods plant in Springdale, Arkansas, and a Koch Foods plant in Fairfield, Ohio. Five people were hospitalized in the Tyson Foods incident while one person was hospitalized in the Koch Foods spill.