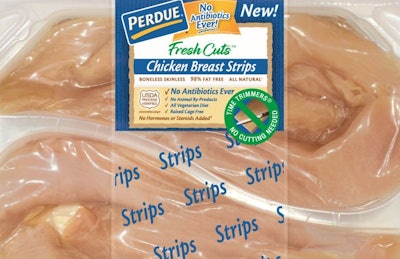 Perdue Farms
Perdue Farms received a temporary emergency variance for air quality to allow for the construction and operation of a rental boiler at its poultry processing facility in Milford, Delaware.
The variance was granted by the Delaware Department of Natural Resources and Environmental Control (DNREC), after plant managers in Milford discovered a critical failure in one of their permitted boilers, which remains inoperable.
According to a Perdue Farms spokesman, under Delaware regulations, in kind replacements of boilers above 10 million British Thermal Units (BTU) per hour, require public notice and a permitting process, which would have impacted the plant's ability to operate. The company sought the variance through DNREC to expediate the approval process.
The plant never had to go offline because of the boiler problem, the spokesman said, but it did operate at a reduced efficiency.
A permit from DNREC related to this variance is being issued this week, and it will allow Perdue to operate the rental boiler for up to 90 days.
As part of the variance, Perdue will be required to develop a boiler maintenance plan for the Milford plant, including a plan for long-term facility maintenance. The company is also required to solidify a commitment to the plant's continuous compliance with Delaware's environmental regulations.
Perdue Farms, according to information from the WATTPoultry.com Top Poultry Companies Database, is the fifth largest broiler producer in the United States, having produced 63.02 million pounds of ready-to-cook chicken on a weekly basis during the past year. Perdue also ranks as the eighth largest turkey producer in the United States.