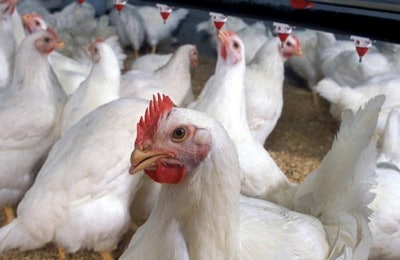 An interactive map tracking bird flu cases in North America to help poultry growers, producers and farmers monitor breaking US avian influenza outbreaks.
TOTAL NUMBER OF BIRDS CONFIRMED INFECTED BY USDA SINCE DECEMBER 19, 2014: 48,091,293
Since the beginning of 2015, commercial as well as backyard poultry flocks in the United States and Canada have confirmed cases of the H5N2 avian influenza strain.
To help poultry growers, producers and farmers monitor breaking U.S. avian influenza outbreaks, WATT Global Media has created an interactive map tracking confirmed bird flu cases in North America. View the 2015 Avian influenza outbreaks in North America in a full screen map. Click on the links within the map's pushpins to read more about each outbreak.
According to the Center for Disease Control, avian influenza A viruses are very contagious among birds and some of these viruses can sicken and even kill certain domesticated bird species, including chickens, ducks and turkeys
The map is updated as soon as possible once a new confirmed case is reported.
View free, on-demand webinar to learn more about avian influenza
"Avian influenza: Control efforts and trade impacts," a recent webinar sponsored by Zoetis and presented by WATT Global Media, covers the current worldwide HPAI situation, with an update on recent H5 HPAI cases involving intercontinental viruses (H5N2 and H5N8).
Bookmark this page for avian influenza updates
WATTAgNet also offers all the latest updates and analysis on avian influenza on one, convenient page. Bookmark this page for quick access to the latest news, a link to our map tracking North American AI outbreaks and analysis from our editors on what these outbreaks mean for the global poultry industry.