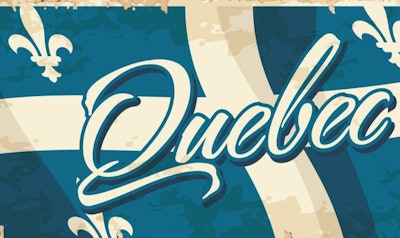 (Seamartini | Bigstock)
Highly pathogenic avian influenza (HPAI) has been confirmed in one flock of commercial poultry and one backyard poultry flock in Quebec.
This marks Quebec's first case in commercial poultry in 2022. Previously, the only cases involved wild geese.
The Canadian Food Inspection Agency (CFIA) reported that on April 12, a H5N1 variant of HPAI was confirmed in Val-Saint-François, and the following day it was confirmed in a non-commercial poultry flock in Haut-Saint-François.
Specific information regarding the species or number of birds in these flocks was not offered.
The infected sites have been placed under quarantine. The CFIA has established movement control measures and is recommending that other farms in the area increase biosecurity.
Avian influenza in other provinces
To date, HPAI has been confirmed in every Canadian province except Manitoba, although the only cases to have confirmed cases in poultry are Quebec, Alberta, Ontario and Nova Scotia.
According to information provided by the World Organisation for Animal Health (OIE), the Nova Scotia case was in a flock of commercial turkeys, involving about 11,000 turkeys.
OIE also has information on six affected flocks in Alberta, the largest of which involved 80,809 broilers in Mountain View County. Another broiler flock in that county involved 53,142 broilers. A chicken breeding operation in Kneehill County involved 29,010 birds, while commercial turkey operations in Ponoka and Wetaskiwin counties involved 33,000 and 7,605 turkeys, respectively. A commercial mixed flock of 52,138 birds in Paintearth County was also affected by HPAI.
CFIA has reported 14 cases of HPAI in poultry in Ontario, although several of those cases were in backyard flocks.
OIE offered information on the following Ontario cases:
A commercial turkey breeding operation in Wellington, involving 5,778 birds
A broiler turkey operation in West Oxford, involving 29,806 birds
A duck and goose breeding operation in Wellington, involving 2,160 birds
A commercial turkey operation in Woolwich, involving 3,033 birds
Two commercial duck farms in Markham, involving 25,761 and 21,710 birds, respectively
A commercial turkey operation in Chatham-Kent, involving 4,085 birds
Two table egg parent chick stock operations in South Glengarry, involving 37,440 and 48,190 birds